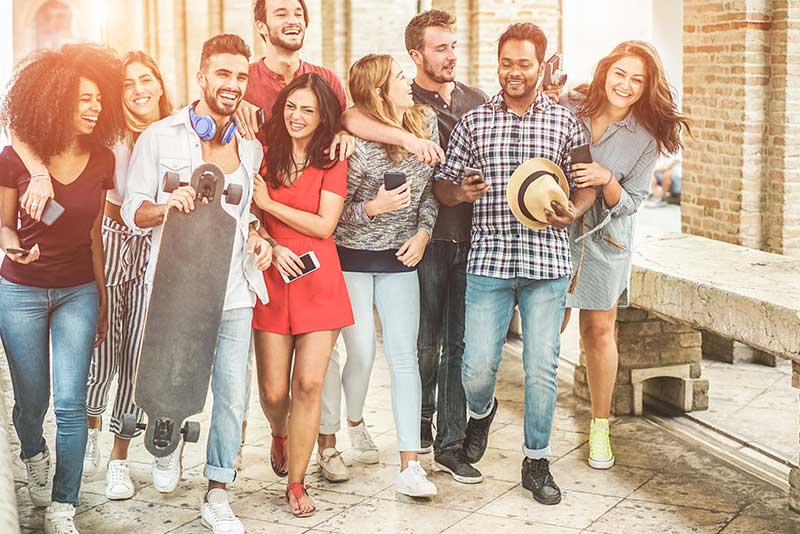 The Top 4 Money Questions You Should Be Asking Yourself In Your 20s
Fresh out of varsity or college and into that first job you've busted a gut to get? Now that the pay cheques are finally starting to roll in, how should you be prioritising your after-tax bucks?
Your 20s is the decade where you kickstart your career, start to figure out what it is you want out of life, hopefully find someone to cozy up with, and ink up that virgin passport with a couple of travel stamps.
It's also the time in your life when you kinda "grow up" a little and start thinking about creating a budget, insuring a few things, and putting some money away for a rainy day.
The scary thing is that each year feels like it's going by quicker than the year before. In a blink of an eye your 20s will become your 40s and if you laid a solid financial platform, your future-self will be waiting (sporting a slightly older look) to give you a fist pump.
These are the top 5 money questions you should be asking yourself in your 20s:
Am I giving every Rand I earn a purpose?
Firstly, decide what's important to you and make sure you allocate some money to that first. Nobody it going to tell you this, but you are on the fast track to buying a car, then a house, starting a family and tying yourself up in financial knots for the next 20-years.
If you don't find the money to do the things you are passionate about, like travelling, you will start to become resentful about the fact that you are trading 50 hours a week just so you can pay bills.
Are you setting a monthly budget?
Yes, yes, you've heard this before, but it really is the right place to start.
You don't need anything complicated and if you can operate an excel spreadsheet at a novice level, build yourself a personal budget.
Here are a few tips:
Make sure you pay yourself (mentioned above)
Account for every Rand you spend
Create an emergency fund for stuff that comes up unexpectedly
Create a long-term savings plan (longer than 10-years)
Use your budget to identify areas you can save on
Set an entertainment budget and stick to it
Work out how much Debt you really want to take on?
If you are in your early 20s you probably haven't heard this nightmarish statistic.
It's estimated that 10-million South Africans are over-indebted and are a paycheque or two away from financial disaster. That's a lot of people who are in a real mess.
How did they get into that situation?
The vast majority have simply overextended themselves and now the chickens have come home to roost. It's time to pay the piper but nobody has any money to square off!
Before you get yourself into debt, take your time to think about the purchase. You obviously don't have R1 000 000 in cash to buy your first flat outright, so a bond on the property is an option worth exploring. But when you start buying "things" on credit, just so you can impress people you hardly know, that's when you need a reality check.
Too much debt can put you in a hole that might take years to dig yourself out of. Be careful.
Am I putting money away for my retirement?
We've all got parents. How many of you reading this article are looking after your parents financially? You can bet your bottom Dollar that when your folks where in their 20s they didn't foresee themselves having to rely on their kids for financial assistance.
The sooner you start planning for your retirement, the better.
What type of savings or investment product should you start with?
There are a couple of options from Tax-Free Savings plans to Retirement Annuity options – all with their pros and cons. Do a little research online and don't discount the value in seeing a professional financial planner. Pay for a financial plan. It might be the best R1 000 you've spent this year.
Have I ensured that I am insured properly?
You know you are getting "older" (and very much in the market to take something out) when insurance adverts running on TV or popping up on your social media feed, start getting your attention 😊
Have you bought your first car? Make sure that it is insured comprehensively, especially if you have financed the car. Taking out shortfall protection cover is also key.
The truth is as you start earning money you start buying things that have value. If those things break or get stolen, you will suffer a financial loss and that's why having insurance is important.
What isn't always that obvious is the idea of making sure you are insured correctly.
Did you have a chat with HR yet?
What type of employee benefits does your company offer?
Do they offer medical aid scheme you can join and does the company contribute?
Is there a retirement fund and does your company contribute towards it?
Is there a group scheme with disability and income replacement options?
Nobody wants to spend money on insurance, but the day you need it will be the day you thank your lucky stars you have a policy in place. We've created a very cool Insurance Bot that will guide you through the type of insurance cover you should be looking at.
Why don't you start by clicking here.
Before we go. Just something to consider. You will never be younger than you are today (and perhaps healthier) You might only have 500 pay cheques in your lifetime. It's not that many. Have a good time, life is for the living, but be prudent and plan for that rainy day. It eventually comes around!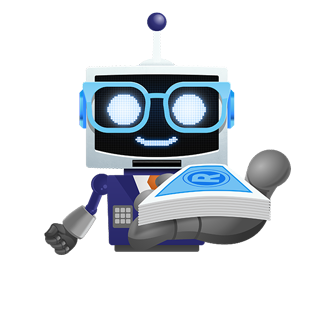 Apply for A

Personal Loan
We use artificial intelligence to match the best loan provider with your profile!
Get a Loan