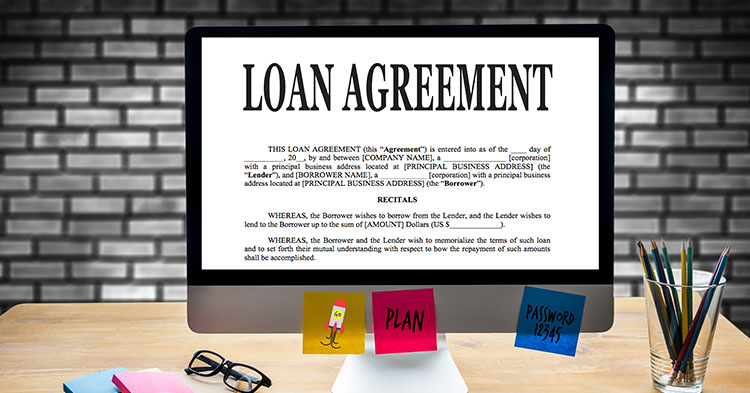 The web is full of unscrupulous marketers looking to cash in on your "I need a loan" Google searches
You are tossing and turning like a load of laundry in a quick wash cycle. As you roll over, your digital bedside clock reaffirms what you already know – It's far too early to be awake. Your body's already put in several official complaints that your mind has dismissed as insignificant, considering the circumstances. It's tough to get any sleep, let alone a good night's sleep, when you have thoughts running through your head. "How am I going to pay my bills? Is a loan the best option?" is the nagging thought that's out in front of the chasing pack and the pace is relentless.
"I'm going to need to borrow some money!"
You hang a gold medal around the race winner's neck and try to get some rest before the kids get up in an hour and your day begins in ernest.
Put your hand up if you've ever been in a real financial jam?
The word 'stressed' is probably the understatement of the century, right?
Coupled with the stress is a sense of failure.
You've tried your best to keep your proverbial head above water, but your expenses have slowly outstripped the paycheques that seem to be clearing less frequently.
You cut a forlorn figure as you sit at the breakfast table 30 minutes before the house wakes up.
Your laptop is already fired up like it somehow knew you needed a friend. You type the words, you've been dreading for a while, into the browser and hit enter.
''Apply for a personal loan''
Google only has 282 000 000 search result matches which provides you with some comfort – "At least I'm not the only one in this predicament!"
Here is the issue.
Reaching out to the web for answers can be problematic.
Clever (and often unscrupulous) marketers, sitting with pots of money, are rubbing their grubby hands in glee. Google doesn't collect 138 billion in Dollar based revenue every year without offering anyone, who wants to run an advert, an opportunity to do so.
The marketers with the deepest pockets and the highest keyword bids will earn the top spots on Google.
If you are looking for a personal loan, you can bet your bottom Dollar that hundreds of websites are vying for your interest. Most of them are legitimate offerings, but too many of them aren't.
It's clear that in an economic downturn, thousands of South Africans are looking to the internet for credit options.
The benefits of applying for a personal loan on the internet are obvious:
No paperwork required
You don't need to head across town to your bank
You can shop around for the best deal
The downside of applying for a personal loan on the internet are obvious:
The downside of course is that you could be caught by a dodgy marketer looking to get their hands on your sensitive personal information, or worse yet, trying to hook you into a SCAM to start debiting your account for completely unrelated services.
In a recent Carte Blanche special aired at the end of March this year, they ran a story on online loan scams. If you haven't had a chance to watch the video, make sure you watch it here.
No time?
This is the take away.
Scam websites are luring unsuspicious website visitors into applying for a personal loan. Once they've applied and accepted the terms and conditions, they lock them into a debit order and start collecting money from their bank accounts.
Not only is this unethical, it's illegal.
What you should look out for when shopping around online for a personal loan?
Deals that are simply too good to be true like "Get a R150 000 pay out today"
How does that adage go "If it's too good to be true, it probably is?" Nothing could ring truer when you are shopping online for credit. If you find a website with an outrageous offer it's probably a SCAM. No lender can pay you out the same day. At best, if your personal loan application is successful, it will take a couple of days before you see the money reflect in your account. At worst, perhaps a week or two.
Smart marketers will use your sense of urgency to try and pull you in with a "special offer". Very often that "special offer" is nothing more than a SCAM.
Look out for websites with dodgy names like superduperfastloans or loansinahurry etc.
To increase business, certain banks and lenders will partner with referral websites. The idea is that the website generates the loan applications and if loans are paid out then the referrer will earn a commission on the transaction. There isn't anything wrong with this business relationship, provided the referral website is legitimate. Would you trust a dentist with a practise called "Don't decay, get super quick tooth extractions today", probably not, right?
Buying a no-name brand sugar off the shelf at your local supermarket has very limited downsides. When you are looking to take out a personal loan of R50 000, with a 60-month repayment commitment, you are better off looking for brands that are trustworthy. Your bank is a great place to start for one reason. The reason is that they have a history of your personal finances. They know how much money you earn, and how much you spend, which gives them an idea of 'affordability'. Your personal loan application is ultimately going to come down to your ability to pay back the money, and your bank is in the perfect position to make that call.
We all head straight to the internet when we need answers to questions. If your question is "How do I apply for a personal loan?" just be aware that hundreds of websites are set up to target that search term online. Be careful, take your time and check out the legitimacy of the business.
This is our promise to you. If you apply for a personal loan via MoneyShop we will always match you with a reputable lender. Apply for a personal loan here.
This article has been prepared for information purposes only and it does not constitute legal, financial, or medical advice. The publication, journalists, and companies or individuals providing commentary cannot be held liable in any way. Readers are advised to seek legal, financial or medical advice where appropriate.
Until next time.
The MoneyShop Team
MoneyShop
MoneyShop is SA's largest loan and insurance finding service, helping over 200,000 clients per month. Using artificial intelligence, we match the right lending, insurance and investment products to the right people at the right time.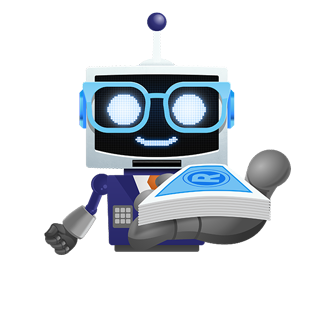 Apply for A

Personal Loan
We use artificial intelligence to match the best loan provider with your profile!
Get a Loan