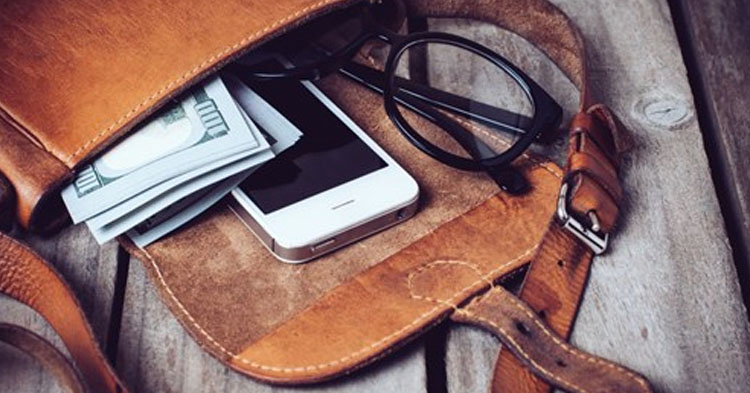 Can mobile wallets help me save more?
You may have heard the term "mobile wallets" being bounced around at your Sunday afternoon braai, but do you really know what everyone is talking about? Another question you may be asking is "will these 'mobile wallets' really help me save more money?"As always, the team at MoneyShop has your back, which is why in this blog we are delving into the mobile wallet world.
What is a mobile wallet and how does it work?
In a nutshell, mobile wallets are the digital equivalent of your purse or wallet. It is an app on your phone that you open up when you are ready to pay, enter a pin code and the amount and voila, you have paid for your purchase without needing a credit card or cash.
With the world becoming more technologically advanced and with businesses becoming more "virtually" focused, companies focused on payment methods have had to evolve as well. Mobile wallets provide people who don't have easy access to bank branches, such as those living in rural areas, the opportunity to benefit from their bank just as much as the next person. It is a place where you can store your money, make transactions and payments and even buy things such as prepaid airtime and electricity, all with the convenience of your phone.
Certain mobile wallets even afford you the luxury of sending money to anyone in the country who has a South African cellphone number.
Can I save more with a mobile wallet?
Mobile wallets that are available in South Africa have no monthly charges and the transaction charges are minimal, making it a cheaper alternative to using traditional banking services. The apps are also free to download so you don't have to worry about paying any fees to use the service.
Benefits of a mobile wallet
Some of the benefits of using a mobile wallet include:
You don't have to carry all your cards around with you or a large amount of cash
Your money is more secure
No monthly charges
Lower transaction fees
You can access all your bank accounts in one central location which makes it easier to keep track of your funds
The FNB eWallet
We have chosen FNB's version of the mobile wallet, the eWallet, to help give you a more practical explanation of what we are talking about.
eWallet from FNB allows you to send money to anyone with a valid South African ID, even if they don't have a bank account. The recipient of the money can then either withdraw the cash instantly, or use it to buy prepaid electricity or airtime. All the recipient has to do is get to an FNB ATM (in either South Africa or any of the other supported African countries), insert a pin code which will be allocated as the money is being transferred and Bob's your uncle.
It doesn't end there, though. Besides making use of online banking or cell phone banking to make the transfer, you can simply stop by an FNB ATM that supports Automated Deposits (called an ADT) available at most FNB branches.
What's more, you can even link your eWallet to a traditional bank card. This will allow you to swipe safely, instead of carrying heaps of cash on your person.
It's no wonder, then, that since its launch in 2009, more than 2.5 million users have signed up and in excess of R7 billion has been transferred.
Other examples of mobile wallets