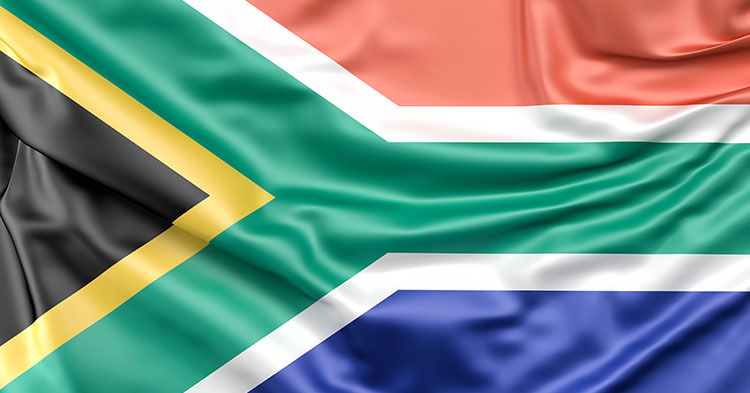 What's going on in the SA economy and how does it affect my pocket?
Last year we had #FeesMustFall, state capture, AGOA, Brexit and, dare we say it, Donald Trump… In their own way, all of these contributed to a particularly unstable world. Not to mention a particularly volatile South African economy.  In turn, this instability just ate away at the average South African's pocket, leaving us all with less and less spending power.
With Stats SA just releasing the 4th quarter 2016 GDP growth at -0.3%, we're all wondering whether this year will just continue on the same trend? We've rounded up a quick look at the current state of the SA economy. This will give you a better indication of what to expect for the year ahead.
The good news
Rand strengthens to 18-month high:
On the week of the 23rd of February, the Rand reached a high of R12.80 to the US Dollar. As we explained in our article about the falling Rand last year, the stronger the Rand, the lower the cost-to-consumer of all imports. Which means we'll hopefully be paying less for imported electronics and even international holidays.
The dropping petrol price:
It's not only international holidays that are getting cheaper, but road tripping too. That's because the strong Rand is resulting in (slightly) lowered fuel prices. That said, you'd better fill your tanks fast as we're anticipating an increase in the prices as soon as the new fuel levy kicks into action in April.
Droughts have eased up:
Thanks to the somewhat torrential rains South Africa have been blessed with in 2017, many of our major dams are filled to the brink. Not only have water restrictions been lifted in many residential areas, but it is set to have a spill-over effect on agriculture – hopefully bringing with it a drop in food prices.
Stable interest rates:
If you have any credit, the South African interest rate matters to you. The higher it soars, the more you pay for the loans you've taken. Luckily interest rates have not been raised in the last couple of months. And literally at the time of writing, the South African Reserve Bank governor, Lesetja Kganyago, has announced that interest rates may even be cut back in 2017.
The bad news
Budget blues:
Most of us aren't stressing too much about the new tax bracket for people earning more than R1.5 million per annum because, truth be told, not many of us earn that type of cash any way. What's far more disturbing is the fact that sin taxes are on the raise (again?!).
How much more the average South African will be paying for their sinful favourites from March:
| | |
| --- | --- |
| Beer (340 ml) | Up by 12c |
| Wine (1 litre) | Up by 30c |
| Spirits (750 ml) | Up by R4.43 |
| Cigarettes (pack of 20) | Up by R1.06 |
The Sassa grant debacle:
So maybe it doesn't affect you, per se. But, considering that there are more than 17 million beneficiaries caught in the crossfire of there being no company contracted to pay social grants on 1 April, it probably affects someone you know, which could cause an extra burden on you. But we've heard that Cash Payments services has come to party to extend their services, we're all just waiting on government to sign the deal…
The political heat is on:
With 2018 speeding toward us the political heat has been turned up a notch. The national election is on the horizon and, if the previous municipal elections were anything to go by, it could be an interesting race to the presidency. Political instability could give way to a lower Rand, which as you know if you're a regular MoneyShop reader, has a bunch of undesirable consequences for your pocket.
The verdict:
It's not all good or all bad… the next fiscal cycle into early 2018 is set to be a rocker of a year by all accounts. That said, we're optimistic that it'll be slightly more stable than 2016 was. So while it's still smart to keep your belts tightened, it shouldn't be such a tough year that you can't sleep at night.
MoneyShop
MoneyShop is SA's largest loan and insurance finding service, helping over 200,000 clients per month. Using artificial intelligence, we match the right lending, insurance and investment products to the right people at the right time.