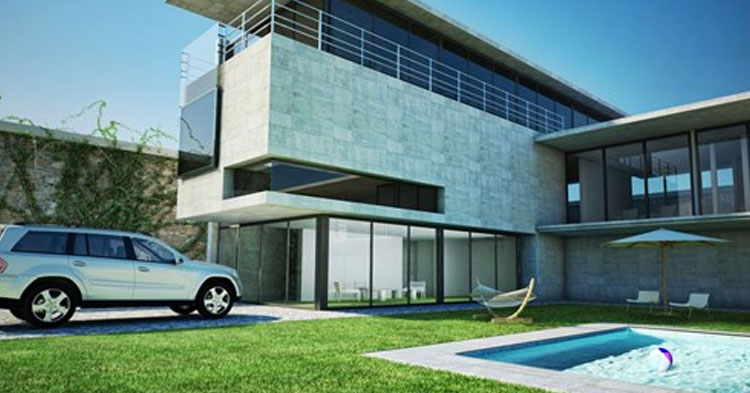 Agent or private: how should you sell your home
There are only four certainties in life: death, tax, that we want to avoid extra stress and that we want to hold on to as much money as possible, right? That's why the question about whether to sell your home privately or through an estate agent is so debatable.
Selling through an estate agent
Perhaps the easiest way to get your home sold is with the help of a knowledgeable, experienced estate agent who has all the right "connections" in the industry and has access to sufficient channels to market your home. Of course, using an estate agent requires you to pay them a percentage of the sales price as a fee for their services.
The benefit of using an estate agent is that they will handle a lot of the admin for you such as:
Marketing your home to prospective buyers – this involves taking photos of your home, advertising it online and/or in newspapers as well as hosting viewing sessions and offering buyers a tour of the property
Handling the legal process – this involves going through a potential offer with both the prospective buyer and with you as the seller, ensuring that compliance is completed (including obtaining an electrical clearance certificate for the property) and, should they require it, refer your buyer to someone who can assist them with getting a loan
Getting the best possible offer – this includes negotiating and possibly driving up offers so that they are as close to your asking price as possible
Ready for a little DIY?
Selling your home by yourself can help save you some money; especially when you are not in a rush to sell. It may, however, also cause a bit of extra stress.
When selling your home privately you will:
Need to find your own channels to market your property – with the internet comes a whole lot of free or cheap possibilities. You can list it on sites like Gumtree, Private Property, Propert24 and many others. Or you can employ your social network and send an email with details out to all of your contacts. However, be aware of the risks involved in advertising your home on these sites; do your research about the person who is coming to view your home as you don't want someone in your home who may potentially steal your possesions.
Need to find an experienced conveyancing attorney to draw up and finalise the sales agreement.
Have to take calls and emails from prospective buyers, tell them about your property and meet them to give them a guided tour too. This sounds simple, but wait until 10 people call you on the same day, or you have to bite your lip when prospective buyers say something mean about your furniture or colour scheme.
Ultimately there are benefits and downfalls to both and it is up to you to assess the situation and to decide which option suits you (and your pocket) the best.
MoneyShop
MoneyShop is SA's largest loan and insurance finding service, helping over 200,000 clients per month. Using artificial intelligence, we match the right lending, insurance and investment products to the right people at the right time.