Review Discovery Bank
There's a saying…if it's not broken, why fix it? This is ALMOST true with the new Discovery Bank product. In 2019 Discovery ended their partnership with FNB and launched their own banking product, calling it the "first behavioural bank in the world".
This meant that all Discovery Credit Card holders linked to FNB would need to slowly migrate over to Discovery Bank if they wanted to.
I was a Discovery Credit Card holder when part of the FNB card partner program and felt it was an excellent credit card product. It linked to my FNB profile as well as my business Xero accounting package account, and also had a decent Discovery Miles rewards program. For me it made for a great credit card to manage my general business expenses, subscriptions, entertainment, etc. It was super easy to reconcile and had a good online banking offering.
I would have given this credit card a solid 8 out of 10 overall, losing a point for the above average monthly fee, which I was able to recover with the Miles I was earning.
In late 2019 I was invited to join Discovery Bank and they sold it very well to me: access to a new high-tech "behavioural bank" linking to my current Discovery boutique of products, thereby increasing my opportunity to earn rewards. And they gave me a sizable credit limit too.
Other features the product boasts are a positive interest rate of up to 9.01% for savings AND if linked to all your Discovery products, you benefit from even more Discovery Miles. I personally consider Discovery's rewards program to be the best loyalty program out there, especially if you're on "Diamond Vitality" and take advantage of all the savings with the various partners linked to the program.
I'm talking about brands like PnP, Woolworths, Dischem, Sportsman's Warehouse (where I do all my kids birthday shopping) and of course local and international travel discounts. The list of partners in the program is seemingly endless.
So I signed up for the credit card option, as I wasn't going to deposit my salary into the bank account. This is when my problems started.
When I realised that I could no longer use the card for my day-to-day business expenses I tried to find out why. The call centre was terrible, the app was hard to use, no one knew anything about whether access to accounting packages would ever happen (they still don't) and even CSV statements are not available, making reconciling in an accounting package almost impossible. So I switched to a product I couldn't use! I guess I got caught up in the hype around a new bank.
I eventually gave up and had to open a credit card linked to my bank for my business expenses. Now I use the Discovery Bank credit card for my personal expenses and I also opened a secondary card for my wife.
Seven months later I can say that I'm finally very happy with the Discovery Banking product mainly due to the fact that as I'm on Diamond Vitality, medical aid, GAP, car and home insurance and the banking product, I'm getting around R100 per week back in Miles and am getting the maximum discounts at Pick n Pay, Sportsman and the other partners.
I still am not convinced that having only app-based banking vs also online banking is the most convenient, plus only being able to download a PDF statement bothers me.
What I like:
Discovery Miles
Easy to sign up for a second card
The savings rate is excellent, though I don't take advantage of it
What I don't like:
Above average monthly fee
App-only banking
My experience with the call centre at the start was very poor, as they didn't know enough about their own product
Till next time – stay healthy, stay fit, stay wealthy.
Gareth Mountain
Gareth Mountain has had more than 10 years experience in the direct distribution of financial services and products. Gareth lives with his family in Cape Town and get his kicks from downwind paddling and surf lifesaving.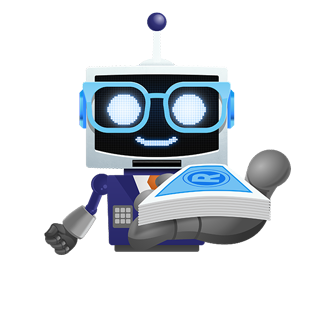 Apply for A

Personal Loan
We use artificial intelligence to match the best loan provider with your profile!
Get a Loan