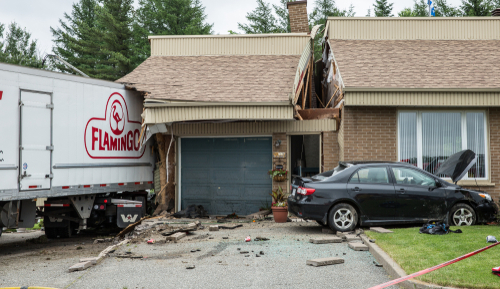 Someone crashed into your house – who pays?
Someone crashed into your house. Now what?
Besides the trauma, a "dent" in your house can leave a dent in your pocket too. But knowing who is responsible for the cost of the damages can give you peace of mind.
Are you allowed to claim from the driver?
The driver of the car is certainly liable for the damage that was caused to your house. However, there is no need to personally claim from the driver.
Your insurer will do that for you.
According to Marius Neethling, underwriting personal lines manager at Santam, your insurance company will use its subrogation rights to claim the cost of repairs from the driver of the vehicle.
What are subrogation rights?
A subrogation right is the right that insurance companies have to pursue the third party who is responsible for the damage or loss incurred by the insured. The aim is to recover the amount that the insurer paid to the insured for those damages or losses. This can happen before or after the claim has been paid.
You may think you can also pursue the third party after your insurer has paid your claim, but the law does not allow it. You cannot file a claim both with your insurer and the person who damaged your house.
What happens if you are not insured?
If you're not insured, you will have to take legal action against the person. Remember that this may cost you legal fees. There is also no guarantee that the person will pay.
Do the following when someone crashes into your house:
• Check if no one has been injured and seek medical assistance if needed. Ensure that you capture the name of the person who attended to you.
• Call the police
• Take photos of your damaged house or property and the vehicle
• Make sure you capture the registration number and the model of the car
• Get the full names of the driver and witnesses (If there were any) and ask for the person's contact details
Always ensure that your policy is up to date. Failure to do so could lead to the rejection of your claim.
This article has been prepared for information purposes only and it does not constitute legal, financial, or medical advice. The publication, journalist, and companies or individuals providing commentary cannot be held liable in any way. Readers are advised to seek legal, financial, or medical advice where appropriate. 
Tags In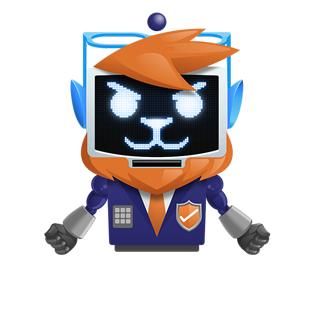 Get A Free

Insurance Quote
We use artificial intelligence to match the best insurance provider with your profile!
Get a Quote