Review: InstantLife Insurance
After spending six years living in the UK, I returned home to South Africa to live in 2009. In the UK, buying insurance online was mainstream – nearly every consumer bought their various insurance products directly online, never having to go through call centres.
In SA though, I noticed that there were NO insurers selling insurance directly online. Because I'm used to buying products online, I didn't need to (or want to) speak to a call centre agent. I conducted a lot of research into the best products beforehand and knew what I wanted by the time I wanted to buy it. Direct insurance sales therefore really suited me!
In around 2009/2010 InstantLife (recently bought by Absa Bank) was the first life insurer to offer a fully digital process to buy life insurance and other life related products. The premiums quoted for the cover I wanted were the cheapest in the market for my profile: over the age of 30, a certain level of income and a postgraduate degree. I remember that the nearest premium from a competing insurer was almost double what InstantLife offered me. It was an easy decision to buy from them.
I bought their life and disability cover all online. There were no call centres or medicals and I had cover within minutes after entering my bank details. Because I was recently married and thinking of starting a family, I also bought life insurance to cover my debts (like my home loan). I also took out disability insurance in case I could no longer work and needed a lump sum payout to cover my salary or to pay to have my house re-organized (for a wheelchair and ramps as an example). My wife took out their critical illness cover around the same time, as she has a history of cancer in her family.
They even have an online portal where you can increase or decrease your cover without chatting to anyone, and your premiums are adjusted accordingly. Very clever feature in my opinion.
At the time InstantLife even offered 10% of all premiums back after 10 years of cover. I was very happy last year when I got this back and in July 2020, I'll get my next payment. No complaints from me to get some extra money in my back pocket for being a loyal customer and paying all my premiums.
Instant /Absa Life offers a number of products: life insurance, work disability, critical illness, cancer cover, accidental death, and funeral cover (individuals and families). These days they are offering an even better 20% cash back deal!
Thanks
Gareth Mountain
Gareth Mountain
Gareth Mountain has had more than 10 years experience in the direct distribution of financial services and products. Gareth lives with his family in Cape Town and get his kicks from downwind paddling and surf lifesaving.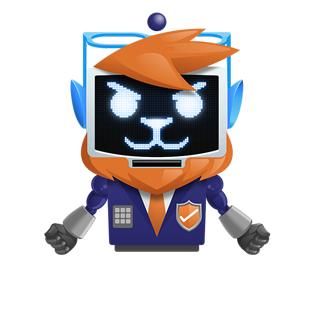 Get A Free

Insurance Quote
We use artificial intelligence to match the best insurance provider with your profile!
Get a Quote