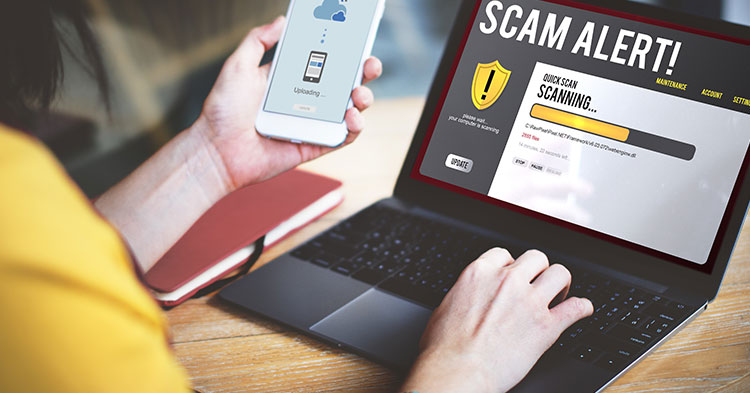 Ways You Can Spot A Personal Loan Email Scam
If you have an email address, you probably get a bunch of promotional mail delivered to your inbox every day. It's a bit like post you receive in your post box at home. 80% of the letters dropped off are legitimate pieces of correspondence from banks, retailers and your local municipality. The remaining 20% are flyers from your local garden service or real estate agencies looking to provide you with a property evaluation.
The difference is that a flyer dropped off in your post box, advertising pool maintenance services, isn't asking you to click a link and enter your personal details online! Or worse yet, reply with your ID and bank statements.
We recently knocked out a blog post which dealt with how unscrupulous marketers are hooking unsuspecting web surfers into online loan scams.
In this post we are going to highlight 4 things you should look out for when you receive an unsolicited email, asking if you are interested in applying for a personal loan.
Where did the email originate from?
Every email must be sent from somewhere. One of the easiest ways to spot a SCAM email is to look closely at the address details (From:) Below is a perfect example of SCAMMERS trying to send an email as if it was coming from a legitimate loans business called Direct Axis.

You can see that the email looks like it's from Direct Axis Finance Loans. On closer inspection, you can see that the email has been sent from financeloansdirect@outlook.com. Before we go any further, it's important to note that you must not email these addresses please! These are fraudsters!
The question you need to be asking yourself is, "Why would a legitimate business be sending emails from an outlook.com email address?
The answer to that question is that they wouldn't!
Always make sure you check the email address the email is being sent from and pay special attention to web emails like Gmail. Some smaller companies might use a Gmail address as a business email, but corporate companies aren't going to.
The general look and feel of the email
A mail that looks dodgy probably is dodgy. If we take another look at the SCAM email (below) for clues, here are a few things that jump out immediately.
Look at the formatting of this email. There is no attention to detail. It's been poorly constructed and that should be a major red flag. The font is oversized, and they haven't even bothered to drop a line break between paragraphs. If you take the time to read the copy in the mailer, a few other things stand out. The mailer mentions that you can get a loan of R10 million. No company, marketing loans, would ever advertise a loan of up to R10 million.
They say the devil is in the detail. In instances like this, the devil really is in the detail looking to try and con you into sending them information via email. Which brings us onto our next point.

Are you being asked to reply to the email?
You might not know enough about email marketing to be able to pick up nuisances in the send details (well up until now). Maybe the SCAM artists do a little better than these guys and produce a better-looking email that doesn't scream 'It's a con!'. But one sure-fire way of spotting a fake is when they ask you to email them back with your personal information.
Never reply to an email when you aren't 100% sure of the source.
In this email the con artists are asking the recipient of the email to send them a bunch of very personal and sensitive information, like copies of ID and bank statements. See a below screenshot from the mailer.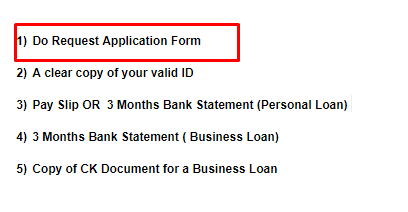 First off, the opening sentence makes no sense. Secondly, the process of applying for a personal loan never starts with a request for documentation. The process always has the consumer identifying how much they would like to borrow, followed by a quick credit check. This is nothing more than a bunch of criminals who are looking to get their hands on personal information, in order to steal an identity and defraud an unsuspecting consumer.
Does the corporate branding look funky?
Companies that want to build trust with existing clients and new customers spend a fortune on their brands. Scam artists understand the value of brand and how to leverage off that brand affinity. The problem is that they don't necessarily have a high-resolution image to copy and paste in their fake marketing communication. In this example, you can see that instead of a company logo, they have basically typed out the forged company's name. If this was a legitimate piece of marketing communication, sent from the company themselves, they would have used their logo, right?

Now that you know how to spot a fake email, make sure that you take the time to look at the piece of correspondence in your email inbox carefully before clicking on any link or replying to the sender.
If you aren't sure about the mail, ask a friend or work colleague to look at it with fresh eyes. Sometimes other people can spot things we often miss at first glance.
Stay safe.
Until next time.
The Moneyshop Team
MoneyShop
MoneyShop is SA's largest loan and insurance finding service, helping over 200,000 clients per month. Using artificial intelligence, we match the right lending, insurance and investment products to the right people at the right time.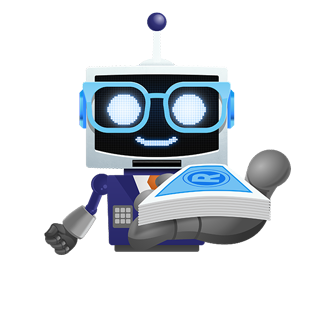 Apply for A

Personal Loan
We use artificial intelligence to match the best loan provider with your profile!
Get a Loan