How to: Apply for a loan from MoneyShop
Go to the Borrow tab, click on any of the tabs on the left, then select any tab on the right.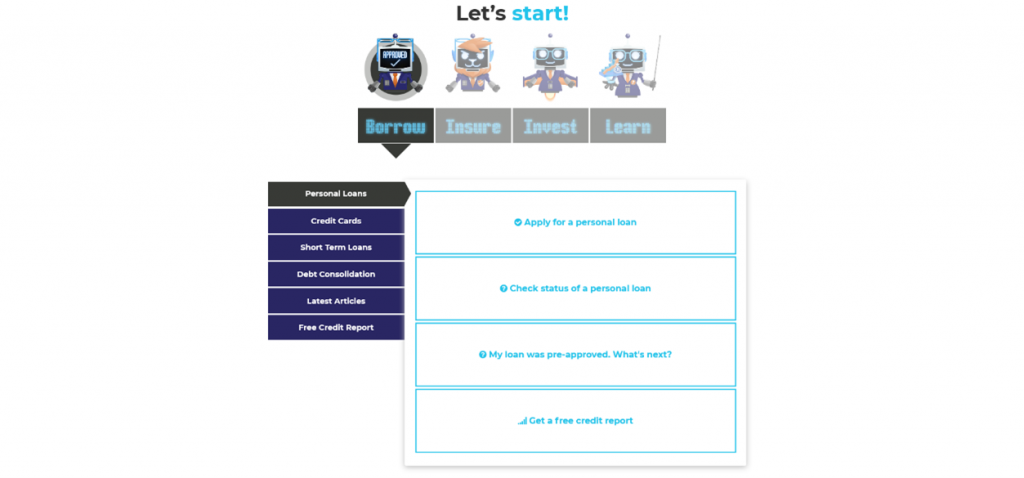 Follow the prompts thereafter…
__________________________________________________
NOTE: You can also get a free credit report…
Go to the Borrow tab, click on Free Credit Report.

Click on Access my free credit report.
Follow the prompts thereafter…
MoneyShop, we are here to help
Your #1 all-in-one money shop. Follow us for daily finance tips, advise, news and much more.
MoneyShop is SA's largest loan and insurance finding service, helping over 200,000 clients per month.
Using artificial intelligence, we match the right lending, insurance and investment products to the right people at the right time.
We live in a crazy society where everything is time dependent and we are constantly on the go. Between trying to juggle work commitments with family and personal issues, we sometimes let the financial part of our lives fall to the wayside. That's where Moneyshop comes in – we are here to educate you about the best ways to keep your pocket happy as well as guide you down the correct path when deciding which service provider to choose. We also help you find the best possible deals to suit your needs.
Click on the button below to apply for a loan.
Until next time.
The MoneyShop Team
This article has been prepared for information purposes only and it does not constitute legal, financial, or medical advice. The publication, journalist, and companies or individuals providing commentary cannot be held liable in any way. Readers are advised to seek legal, financial, or medical advice where appropriate. 
Kana Manthe
Email and Social Media Campaign Manager:- Kana is a proud father of one. He has been working in sales, email and online marketing for over 10 yrs now and is a surfer at heart. Life quote "It's not how you fall down, it's how you get up"