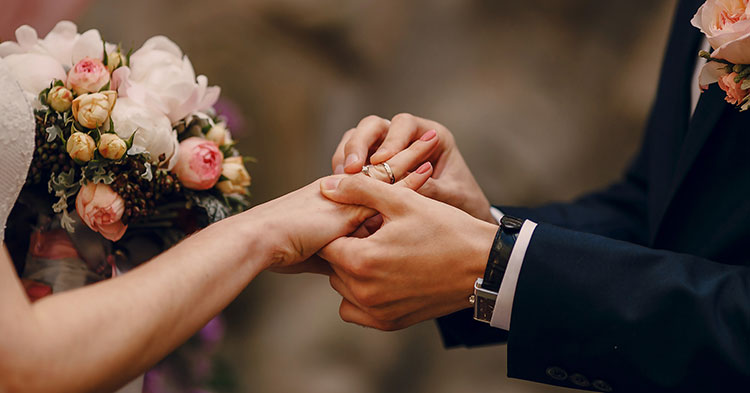 Financial interdependence: What newlyweds should know
Financial interdependence is one of the perks that come with being married.
When you marry, your spouse becomes your partner and ally, not just your lover. That person who not only supports you physically and emotionally, but also financially. But you must also reciprocate.
When a couple is mutually dependent on each other for their financial wellness, they are financially interdependent, says Shoni Khangala, founder and CEO of Potential Exponents.
The parties both contribute or share in the financial obligations such as accommodation, transportation, insurance, utilities, groceries, entertainment, home phone, Wi-fi, home security and home repairs.
The costs could be shared proportionally or equally across the various items, depending on your circumstances, says Chris Sloane, author of Use Some Common Cents to Build Financial Independence.
When do you start talking about sharing your finances?
Most financial advisers agree that the perfect time to talk about finances with your significant other is before you get married.
"Although the level of detail might not be as comprehensive before you tie the knot, it is ideal that you already know who would be responsible for what expenses in the new household," says Khangala.
Magdeleen Cornelissen, financial adviser at PSG Wealth Menlyn, says that the optimal opportunity for a discussion about money would be when you decide what type of marriage contract you are entering into.
How do you make it work?
According to Khangala and Lisa Linfield from Southern Pride Wealth the following are necessary to make the process successful:
Commitment: Once you have agreed to share finances, each party must be committed to sharing, co-managing and joint monitoring as well as playing and honouring their part of the responsibilities.
Transparency: Hiding expenses or incurring new ones secretly is not advisable if sharing finances is going to work for you.
Review: Initially review meetings could be as regular as once a month. As you become comfortable and confident in your efforts the frequency of meetings could be eased, without letting your guard down.
Celebrate:  When your feel that your joint efforts are succeeding; there is no harm in rewarding or incentivising yourselves, as an encouragement to keep you on track.
Learn about money together.  If you want to be healthy financially, you need to understand it and teach each other.  Listen to podcasts, read one blog or article per week – either together or separately, and then share it.
Floris Slabbert, director at Ecsponent Limited, says your marriage regime plays a big role in how your financial footprint is seen in the financial word.
Banks predominantly look at all accounts linked to you to determine your credit score. Therefore paying full instalments and all debit orders will help you build a good credit profile.
Although sharing finances is not always a 50/50 split, knowing that your partner also carries some of the burden always adds to the feeling of togetherness, concludes Cornelissen.
This article has been prepared for information purposes only and it does not constitute legal, financial, or medical advice. The publication, journalist, and companies or individuals providing commentary cannot be held liable in any way. Readers are advised to seek legal, financial, or medical advice where appropriate.