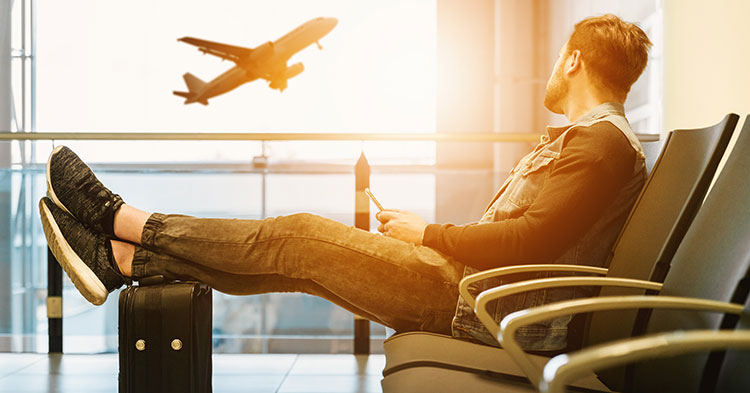 Are you insured for safe travels?
Moneyshop looks at two types of insurance that could come in handy while travelling.
When you have a trip coming up it is important to prepare for anything that might go wrong while you are enjoying yourself. Whether you are visiting Mpumalanga or flying to Mozambique, you need to be covered in case you need medical assistance.
Moneyshop looks at two types of insurance that could come in handy while travelling.
1. Travel insurance
Travel insurance is a plan that you purchase to pay for the costs that you may incur due to unexpected and unfortunate events that could occur while traveling.
The events can range from loss of your baggage due to theft or damage, hijacking, flight delays, ticket cancellation, and medical expenses.
After you have submitted a valid proof that you have lost your belongings while travelling, your insurer will either pay for the repairs or replacements of those belongings.
Where to purchase travel insurance?
You can purchase your travel insurance through a travel agency or from any insurance company of your choice. Your credit card can also offer travel insurance.
Vera Nagtegaal, executive head of Hippo.co.za, says that when purchasing a holiday flight ticket with a credit card, there may be a certain amount of travel insurance included that offers cover for trip cancellations and interruptions, lost or stolen baggage and travel documents, and emergency evacuation in the case of natural disasters or unannounced protests.
She says it is also important to check you have enough cover for your own and your family's needs.
Check first what insurance might already be in place, such as insurance through your credit card, for example. This helps you avoid any unnecessary duplication and could save you lots of money, suggests Nagtegaal.
2. Medical Insurance
Medical insurance is a plan that you purchase for medical care. Medical insurance allows you to receive a certain amount of money from your insurer for every day you spend in hospital. This insurance can exclude certain conditions. It is therefore important to check with your insurer before you purchase one.
Having a medical emergency while travelling can be traumatic and expensive, says Nagtegaal.
She suggests that you check with your existing medical aid whether you will be covered for any emergency hospital expenses in case of an accident.
She adds that medical treatment as a result of extreme sports or if you are visiting a country at war, may not be included.
"In these cases, it may be necessary to purchase additional medical insurance cover," says Nagtegaal.
She also points out that the insurance can exclude costs when travelling with the intention of obtaining medical treatment.
Before you get on that flight, you need to know what you are covered for. Speak to your service provider before you hit the freeway.
This article has been prepared for information purposes only and it does not constitute legal, financial, or medical advice. The publication, journalist, and companies or individuals providing commentary cannot be held liable in any way. Readers are advised to seek legal, financial, or medical advice where appropriate.