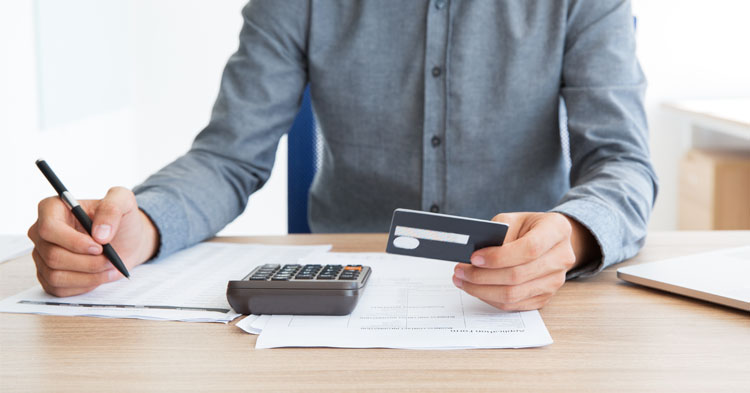 Should you pay off your credit card with a loan?
A credit card can sometimes feel like a burden, but taking a personal loan to pay it off may not be the best decision.
In your effort to manage your finances, you may think of taking up a personal loan to pay off your credit cards, store cards, and all other small debts.
The idea is to have a single payment, rather than multiple debit orders on your account. But is this a good idea when it comes to credit cards?
It is important to note that both credit cards and personal loans have unique benefits, depending on your current needs.
"A credit card is a transactional payment tool that, when managed correctly, adds great benefits and rewards to daily purchases – from buying bread, and milk, to your larger ticket items with product-driven interest rates," says Nick Nkosi, executive head of personal loans for Absa.
The credit card repayments are dependent on what you have spent.
On the other hand, a personal loan is a tool that allows you the benefit of a definitive, fixed repayment term on a monthly basis.
How do you consolidate your credit card with your personal loan?
For you to use a loan to pay a credit card, you would need to use the loan funds and transfer it into the credit card account. You will then communicate with the credit card provider to close the credit card account.
''Generally, credit providers won't pay off a credit card account directly. If you want to pay off the credit card and stop using it, it will be your responsibility to close the credit card account," says Neil Thompson, head of product and customer value proposition at African Bank.
"The only real advantage is that a loan has a fixed term and instalment amount, which can help with better budget management of debt," says Thompson.
 What are the disadvantages?
If you are using a loan to manage debt and pay off your credit card, but you do not close the credit card account, it remains an open facility which can then exacerbate your debt management problem if used irresponsibly, says Thompson.
Secondly, you are using more expensive debt to settle cheaper debt. The credit card interest rate is often lower than that of an unsecured personal loan. A credit card also allows you to use your facility for the portion already repaid or that has not been used.
"When paying off a credit card with a personal loan, you are essentially using one form of debt to pay off another," says Nkosi.
"We don't encourage over-indebtedness among consumers, which can result from using debt to service existing debt," he adds.
Before you purchase any product, you need to educate yourself and see if it will meet your current needs and address your lifestyle requirements.
Capitec Bank also provides these tips on how to use credit the right way:
You need to understand the meaning of credit first and appreciate the different types of credit and whether it may be appropriate for you.
Don't try to "keep up with the Joneses" by purchasing items outside of your means.
Be financially disciplined and have honest conversations about your financial situation.
Pay your highest interest rate first – in other words the credit that costs you the most. Also compare interest rates payable and terms of payment.
Understand the importance of knowing your credit score and how valuable it is in improving your financial health.