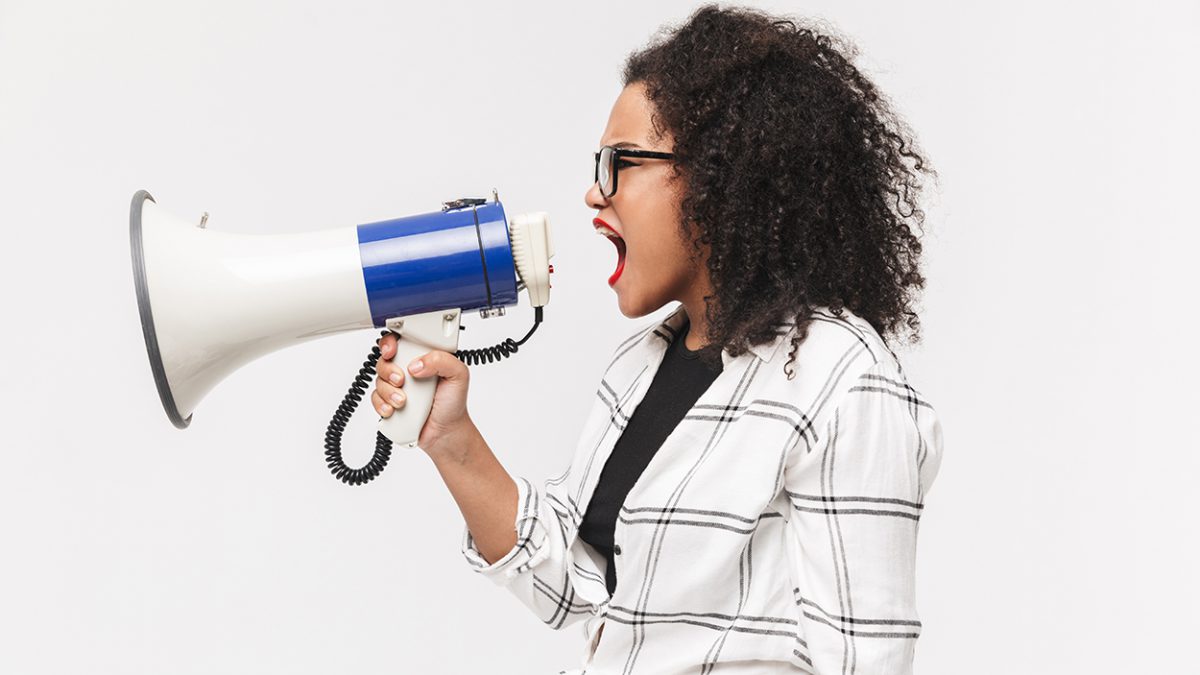 Have Your Say About Land Expropriation Without Compensation Before It's Too Late
The government is planning on changing the constitution to allow for land expropriation without compensation. This is a drastic move and will guarantee that your money will be worth less if this happens. But it's not too late for you to do something about it. Write an email to section25@parliament.gov.za and voice your displeasure. Let's not let our government make your money worthless.
Parliament passed the Constitution way back in 1996, and for those of you who don't know, the Constitution is the supreme law of the Republic of South Africa. It forms the legal foundation for our country and protects the rights of all its citizens.
This was until 2018, when a motion was put forward in February. Later that same year the National Assembly agreed that Section 25 of the Constitution, 1996 should be amended to provide for the expropriation of land without compensation.
This kicked up fiery debates across the country and land ownership quickly became the hottest topic in town.
Then the conversation died down and things got a little quiet. At least in the media and on social media platforms.
The reason for this was because a review committee had been set up and tasked to get some homework done – to determine whether the Constitution should be amended or not.
What was the role of this committee who were silently at work?
The Constitutional Review Committee engaged in extensive public consultations and conducted a review. They filed a report in the two Houses of Parliament and here is an extract from that report:
''Section 25 of the Constitution must be amended to make explicit that which is implicit in the Constitution, with regards to expropriation of land without compensation, as a legitimate option for land reform, so as to address the historic wrongs caused by the arbitrary dispossession of land, and in so doing ensure equitable access to land and further empower the majority of South Africans to be productive participants in ownership, food security and agricultural reform programs''
Recently this topic resurfaced in the media again.
According to an article issued by Private Property on the Bizcommunity website, 29th November 2019, the following was stated:
'Two different proposals have been made to amend S25. The first proposal is the adding of a proviso to the effect that only 'a court may determine that no compensation is payable in the event of expropriation of land for purposes of land reform' .
The second proposal is that 'land may be expropriated without the payment of any compensation as a legitimate option for land reform in order to redress the results of past racial discrimination.
The difference between these proposals is that the latter does not require the courts to decide on the value of compensation, meaning that various government departments and authorities could zero-value any land expropriated for land reform purposes.'
So, what exactly is Section 25?
Section 25 protects the constitutional right to property and forms part of the Bill of Rights.
Here is a little extract from this section of the current bill of rights: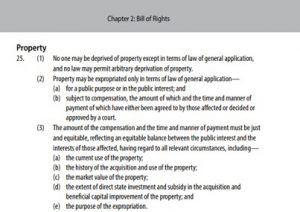 The proposed amendment to the "property clause" in Section 25 of the Constitution can end up affecting all South Africans.
The fact that Government is trying to amend the Constitution and bill of rights should be raising alarm bells in every South African's head. If they can get it right this time, what is stopping them from doing it again, in the future, if they need to?
Secondly, for anyone who owns a property in South Africa, this news is a little concerning. While the Government has made clear it will not be knocking on neighbourhood doors and kicking people out of their privately owned homes, the proposed legislation could be open-ended enough to create a loophole that a more aggressive future Government could use to their advantage.
Now this is maybe something you weren't aware of, but you can, in fact, voice your concerns and have your say about this proposed amendment bill.
But time is running out!
The National Assembly set up an ad hoc Committee to draft the legislation of the actual amendment. This ad hoc committee has invited stakeholders and any other interested persons to send in written submissions on the Draft Constitution Eighteenth Amendment Bill [B – 2019].
You can send through your concerns or suggestions in writing to Mr V Ramaano, 3rd Floor, 90 Plein Street, Cape Town, 8000 or email your letter to section25@parliament.gov.za. Parliament will be accepting public submissions until the 31st January 2020. Let them know that you want to protect the Constitution, our economy and your land/property.
Let us have your thoughts.
Until next time.
The MoneyShop Team