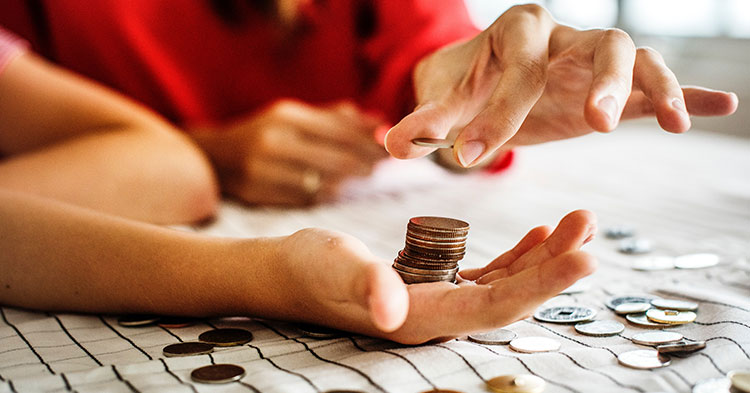 Financial planning – DIY or use a professional?
Many people turn a blind eye to their finances. They think the subject is very complicated and therefore think it would be good to have a professional financial planner on their side. Here's the good news: financial planning is not that difficult.
Having a financial planner makes us lazy about our finances. The more you understand about your own financial life, the better off you will be. No one else knows your financial needs as well as you do.
Let's understand what we mean by financial planning
It's about financial well being, and usually refers to managing your money in terms of your life goals, and then planning to meet those goals. You could be planning for the short term like saving for a car, the medium term like a deposit on a house or an education, or you could be planning long term for retirement. Your aim should be to give yourself security around your finances.
What to look for in a financial planner
Most of us will call on a financial planner when we need to take out a retirement annuity or an education policy for our children, and that's as it should be. But be very clear about your financial life goals and make sure you deal with a professional. Here's what to look for:
All insurance advisors MUST be FAIS (Financial Advisory & Intermediary Services) accredited and all brokerages are required to be formally supported with FAIS accreditation. FAIS requires that agents and brokers evaluate your financial needs before providing advice. It seeks to ensure that the advice is appropriate for you and not just profitable for the agent.
An additional reassurance can be to deal with a Certified Financial Planner (CFP), which is an internationally recognised benchmark for those giving professional financial advice. CFPs have met stringent qualification and competency requirements and have undertaken to follow unequivocal ethical standards. This gives you peace of mind on the technical accuracy of the advice you're given.
Pro's and cons of financial planners
PRO: An independent financial planner has experience of a wide range of financial products and services. Those who are not affiliated to just one financial services provider are naturally more likely to recommend the best products and services for your needs because they can offer products from a wider range of providers.
CON: No one else knows your financial needs as well as you do. A financial planner may be frustrated when you don't take all their advice because you have your own agenda and don't really want anyone else to know all your business.
PRO: Financial planners have to be FAIS accredited and can also be CFP certified. Because they belong to a professional body they need to obey the rules and regulations governing that body to maintain their status. This makes it less likely that they will risk your funds through dodgy dealings.
CON: If your financial advisor suddenly leaves the industry and becomes a surfer instead, you may find yourself feeling exposed. The more you're in control of your own finances, the better.
PRO: Professional financial planners should disclose their fees up-front and there should be transparency in all their dealings with you.
CON: A financial planner can cause more harm than good if they're inexperienced, not professionally qualified, or not FAIS accredited. You have to be very sure that your money is in safe hands! The more you understand about your own financial life, the better off you will be.
PRO: A good financial planner should give you up to the minute advice. Unlike you, they'll know about developments in the industry as they happen, and they're exposed to gossip and news. If a great new product comes out or legislation changes, they can advise you instantly.
Our website is full of really useful free advice and features links to financial planning services.
MoneyShop
MoneyShop is SA's largest loan and insurance finding service, helping over 200,000 clients per month. Using artificial intelligence, we match the right lending, insurance and investment products to the right people at the right time.