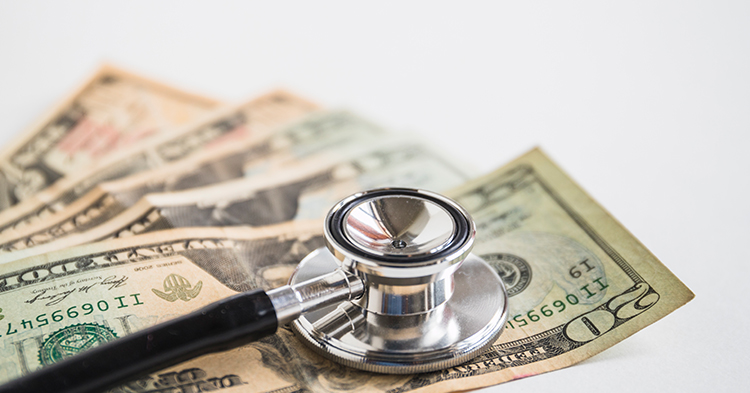 How to make money in hospital
Hospitalisation costs more than just the medical expense – it can result in a loss of income too. Supplement your medical aid with hospital cover and make money while you're hospitalised.
Finally… It's almost the end of the year. And while many people are gearing down for a relaxed holiday breakaway, some of us have to work. Truth is, whether you're an entrepreneur, contract worker or earn a commission-based income, being a 'no work, no pay' income earner can be tricky…
If you don't get paid when you don't work, you lose money every single time you take a day off. It's true for everything from taking time off for a funeral to watching your kid at his karate grading. Luckily, this doesn't have to be the case if you find yourself in hospital…
Thanks to hospital cover, you can now afford that much-needed hospital stay and still receive some moola to make up for your primary income loss.
It's also worth noting that hospital cover is an excellent top-up to cover hospital expenses your medical aid wont or don't cover.
Hospital cover versus a medical aid – what's the diffs?
Hospital cover is a type of insurance designed to protect you against unforeseen hospitalisation costs. Depending on the plan you choose, it can even include accidental death and disability benefits.
Basically, for any hospital stay over 48 or 72 hours, you will receive a lump sum and a daily cash benefit to spend as you need (depending on the cover you choose).
"But I already have medical aid," you think. Hospital cover is not a medical aid.  Many medical aid plans also have hospital plans included, but most of these don't cover all the expenses you're likely to incur. The cost of medication, rehab and even the difference between what your medical costs were and what your medical aid actually covers is included in your hospital cover… Helping your cash flow during your downtime.
Hospital cover gives you the peace of mind that you have some extra income to help you through a rough patch.
No one has extra money just lying around to cover unforseen hospital expenses. So whether you're a hard working business owner or contract worker that simply can't afford to go to hospital, or simply a savvy spender, we think that hospital cover is a must.
Why hospital cover is the way to go:
It's affordable – It really is. More so than a medical aid.
You get a daily cash benefit to spend as you please – On anything. From supplementing the income you're losing while in hospital to paying for the temp you have to hire to stand in as cashier at your shop.
You get a lump sum to settle hospital expenses – As long as you are in hospital over the time frame outlined in your policy. The amount you receive will also depend on the cover you choose.
You can use it with your medical aid –Nasty surprises seem to be the order of the day in hospital and if your medical aid doesn't fully cover your stay, or a doctor, anesthetist or specialist surgeon's fees, you can use your hospital cover to settle the bill without having to sell a kidney.
It can be an alternative to medical aid – Hospital cover may be the ideal option for you as a back-up, assuming you don't need medical aid to cover your chronic hayfever and other persistent issues.
Cash-back options – Some insurers have a cash-back plan available which will pay you back a portion of your premiums after a certain period of not claiming.  "Hmmm… extra cash… where do I sign?"
Pre-existing conditions are covered – Like we said: it is not a medical aid. So pre-existing (and chronic) conditions are covered. Obviously, there's a waiting period (the length of which depends on the plan you choose) so it's not wise to get hospital cover to pre-empt that surgery you know you need but can't get because you don't have the money for it.
Before you sign on the dotted line, consider:
Waiting periods – Hate waiting? The struggle is real! Particularly since you could wait between 6 months to 2 years before you can claim.
Emergency/ Trauma units are not included – Only once you're admitted to hospital for a period of 48 to 72 hours will your hospital cover kick in.
Some hospitals may not be included – Check your policy documents carefully
Proof of income – You may be required to provide proof of income. This is (we kid you not) to avoid people landing themselves in hospital on purpose to get the cash benefit.
Check the fine print – The number of hospital stays you are allowed per year for the same condition or per the policy term is normally limited.
Consider your health – If you are older or not in great health, day-to-day out of hospital expenses could cripple you, so you may need to join a medical aid as well.
Because when you are in hospital, the only thing we need you to focus on, is getting better.
MoneyShop
MoneyShop is SA's largest loan and insurance finding service, helping over 200,000 clients per month. Using artificial intelligence, we match the right lending, insurance and investment products to the right people at the right time.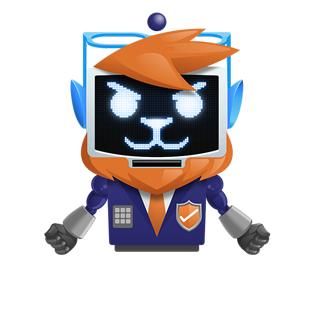 Get A Free

Insurance Quote
We use artificial intelligence to match the best insurance provider with your profile!
Get a Quote