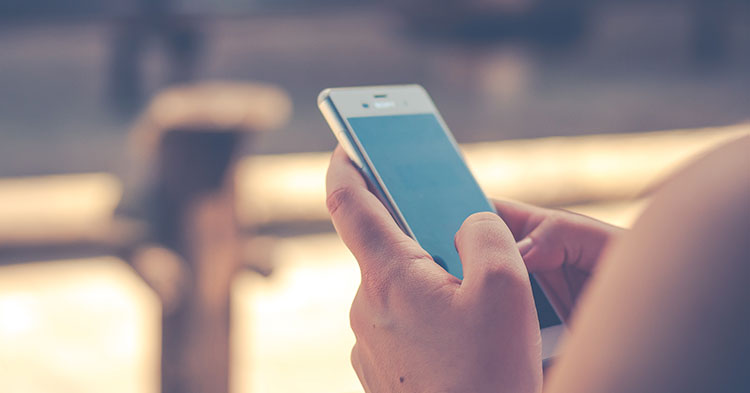 Got R500 p/m? Here's the right cell phone contract for you
Like brain surgery and hitting puberty, deciphering South Africa's cell phone contracts can be pretty complicated.  In this blog, we introduce a handy online tool that you can
use to determine which contract is best for you – saving you time and money.
Like brain surgery and hitting puberty, deciphering South Africa's cell phone contracts can be pretty complicated.  With no less than 10,000 different cell phone contract and add-on bundles on offer between Vodacom, MTN, Cell C and Telkom, determining which contract is perfect for you requires a great deal of time and effort. And who has the energy to take on a project of such magnitude nowadays anyway?!
This is where websites like phonefinder come in handy as they take the schlep out of cell phone contract comparisons…
By comparing cell phone packages among South Africa's four largest mobile networks (Vodacom, MTN, Cell C and Telkom), phonefinder quickly and effortlessly portrays a snapshot view of which contracts are best (based on the parameters set while searching).
Conducting such a comparison search is as simple as one-two-three-four:
One:      Select the make and model of the mobile device you're after (you can also select "sim-only" if you prefer).
Two:      Choose the amount of mobile data you require per month
Three:    Select the amount of free minutes needed monthly
Four:     Input the number of free SMSs you'd like per month
The most important thing to remember when you're searching for your perfect cell phone contract is your unique usage patterns. Do you make a lot of calls during business hours?  Or are you a savvy streamer requiring bundles of data instead? Perhaps you're a WeChat and/or WhatsApp super-user that really doesn't need SMS included in your package?
Either way, analysing you usage patterns will help you determine what services you need and give you a good indication of your monthly spend on each of these services.
Tip: Be sure to take into account at least the last three months' bills to give you a more accurate average picture of your monthly usage.
To demonstrate the kinds of insights that you can expect from conducting a comparison search through a site like phonefinder, we've conducted two distinct searches for Thapelo and Sophie. While they both have in the region of R500 to spend per month, they have vastly differing needs and unique usage patterns.
Thapelo:
Tech-savvy Thapelo needs a phone that can help him navigate his way around his small business. He chats to clients a lot and uses between 350 and 500 MB data while he's travelling.
According to a quick search on phonefinder, the best bang-for-buck deal for Thapelo is a My MTN Choice 200 package that offers him:
The Samsung Galaxy S6 Edge (32GB)
200 free minutes
500 MB free data
300 free SMS
All at R499 per month
Sophie:
By comparison, stay at home mom, Sophie, couldn't care less about the cell phone contract or benefits that she gets. All she wants is a shiny new Apple (in gold, of course) that she can connect to the Wifi at home and upload her kiddy-pics on Instagram.
According to a quick search on phonefinder, Sophie can choose between the following deals:
An MTN Anytime 200 package that comes with:
Apple iPhone 6S Plus (128 GB)
92 free minutes
25 free SMS
All at R499 per month
A Vodacom uChoose Smart S package offering:
Apple iPhone 6 (16GB)
75 free minutes
200 MB free data
200 free SMS
All at R469 per month
Cell C has an Epic 350 that offers:
Apple iPhone 5S (16GB)
185 free minutes
0 MB data included
0 SMS included
All at R429 per month
On Telkom's SmartPlan 100 + 1GB Sophie would get:
Apple iPhone 5S (16GB)
100 free minutes
1.0 GB data included
50 free SMS
All at R399 per month
As you can see, a quick search through a platform like phonefinder provides you with heaps of food for thought, while simultaneously cutting through the clutter to give you a breakdown of the key contenders to consider.
From here, you really want to delve deeper into each deal's particular terms and conditions, with a strong emphasis on any out-of-bundle charges and call charges.
We also highly recommend considering pay-as-you-go options, as these are known to offer really low fees.
Regardless of whether you decide to get a pre-paid or contract phone and how you do your package and network comparisons, one thing is for sure: shopping around can help you save big and get the best benefits and extra services available. In these tough times, getting from pay cheque to pay cheque is increasingly tricky, which is why ensuring that you get the best deals on the market is so important.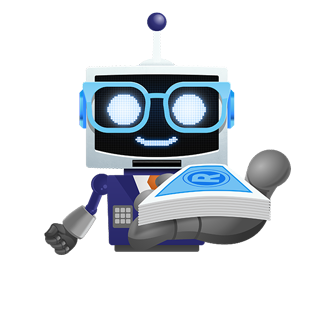 Apply for A

Personal Loan
We use artificial intelligence to match the best loan provider with your profile!
Get a Loan