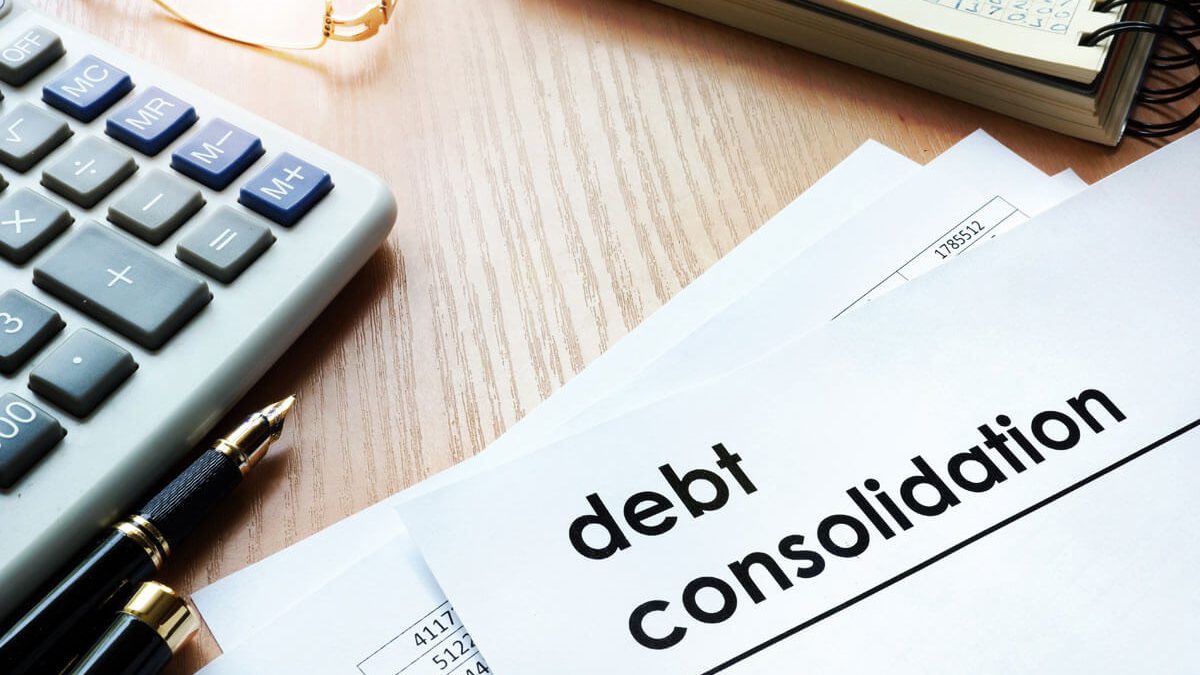 Debt Trapped South Africans Have These 3 Options Available To Them
Even if you don't buy into all the mainstream New Year's resolution hype, you can't deny the fact that there is a moment (sometimes just a fleeting moment) when we all do a little soul searching. Whether it's a conscious decision or not, the moments of quiet reflection almost always end up with us making mental notes of the things we want to try to improve on in the next 365 days.
A new year, always seems like a great time to hit the reboot button. It's a chance to dust off the cobwebs of the previous year and an opportunity to put our best foot forward.
It's obvious that those "things we need to sort out" lists differ from one person to the next, but many of our lists will include all too familiar themes:
Does any of this sound familiar?
I need to get healthier
I need to get fitter
I need to make more money
I need to get out of debt
Now, deciding to get healthier and fitter might be the easiest of the items on the above-mentioned list to achieve, once you've committed to the change. We all know it's impossible to drop 10kg in two weeks, but if we make better lifestyle choices and put in the work every day, the results will follow.
Finding the answer to "I need to make more money" isn't always that straight forward. It's not like you can rush into your boss's office in the second week of January and demand a 30% increase, can you?
Perhaps the answer to that question can be found in another question we don't ask ourselves often enough – How can I take better control of my personal finances?
You see, what most people fail to realise is that it's not how much you own, it's about how much you don't owe!
Being bogged down with too much debt means you are constantly going to feel like you simply don't have enough money.
The issue is that many South Africans are riddled with debt!
Did you know that roughly 10 million South Africans have impaired credit records? A recent online article puts the debt that SA consumers owe at a staggering R1,7 trillion. The problem is so serious that Government recently announced a plan (Credit Amendment Bill) to write off some of the debt for people most affected by this growing epidemic.
South Africans are simply borrowing too much money and can't afford to pay it back. Who can we blame for this mess we seem to find ourselves in?
For starters, we need to look at the state of our economy.
It's fair to say that things have been rather stale for at least a decade now! The fact is we simply aren't creating enough job opportunities and we aren't attracting enough foreign investment. The economic downturn has not only led to less job creation, but also resulted in companies retrenching thousands of people as they look to tighten their belts to try to keep shareholders happy.
When people are losing jobs and battling to find jobs, they will be more inclined to borrow money to keep the home fires burning.
Access to credit has also compounded the issue and diving into the history of credit in South Africa provides a little insight: The National Credit Act, which was brought into effect in 2004, replaced some pretty outdated legislation. Part of what the new Act set out to achieve, was to create a more inclusive environment for South Africans to access credit. In a nutshell, any South African who wanted to get their hands on credit could do so very easily.
Easy access to credit, coupled with an economy that's been stalled for a decade, and an increase in consumerism, resulted in millions of South Africans becoming over-indebted and they don't know which way to turn.
What options do you have if you are riddled with debt?
You could apply for Debt Review?
Debt Review (or Debt Counselling as it is sometimes referred to) is a legal process every South African can make use of if they are over-indebted. In short, a person is over-indebted if he/she does not have the ability to meet all of his or her financial commitments at the end of each month.
Let's assume for a second that your total debt repayments every month tally up to R8000. This is comprised of personal loans, retail accounts and a car repayment.
Through the Debt Review process, you can get a registered Debt Counsellor to negotiate with your credit partners on your behalf to reduce your monthly repayment commitments. Let's assume that the Debt Counsellor can bring those debt repayments down to R4000 per month, instead of R8000 per month. That would automatically create a more positive cashflow scenario and you would be able to find some breathing space again.
Just a couple of things to consider before signing up to the Debt Review process:
It is a legal process and you will be "officially placed under Debt Review"
You cannot get access to any other credit while you are under Debt Review
Your credit isn't written off. You are simply given an opportunity to reduce your payments over a longer period to help you get back on your feet
If you fail to pay your new restructured repayments, your creditors can take legal action
The bottom line is that if you are constantly running out of money every month because you have too much debt, you may well be a candidate for Debt Review, and it should be something you should look into.
Take advantage of the incoming Debt Relief Bill
The new Debt Relief Bill will provide qualifying applicants with a 2-year window to improve their financial situation. In that period, their debt will be suspended (no payments need to be made to credit providers) and ultimately the entire amount of outstanding debt could be written off if things don't improve.
Who qualifies? These are the 3 qualifying requirements:
You have to be over-indebted
Your gross earnings has to be less than R7500 pm for the last 6-months
Your unsecured debt has to be less than R50 000
Even though the Bill has been signed by President Cyril Ramaphosa, exactly how the Act will roll out and be applied is still unclear at this stage. At this point no-one is sure when the Act will come into effect. The National Credit Regulator is yet to put the systems in place to provide the service; and realistically the roll-out could take as long as a year to finalise.
A Debt Consolidation loan
If you have a bunch of personal loans, with different amounts owing, you might want to consider consolidating everything into one loan, with one monthly repayment. The idea behind a debt consolidation loan, is that you are consolidating all your smaller loans that have higher interest charges into one loan that has a lower interest charge and even a potential longer repayment period to buy you some breathing space.
Rather than having several different monthly loan repayments, you would end up having one monthly repayment you can manage.
We are moving into a new year and that means a fresh perspective on our personal matters. If you've been struggling with debt over the last couple of years and it's becoming too much to bear, know for a fact that you have options available to you.
Take the time find out if the legal route of Debt Review is something you might want to consider or speak to a financial advisor who can walk you through the steps of budgeting and potentially investigate consolidating all your debts.
Why don't you start with checking out your credit profile? Get your Free MoneyShop credit report now.
Until next time.
The MoneyShop Team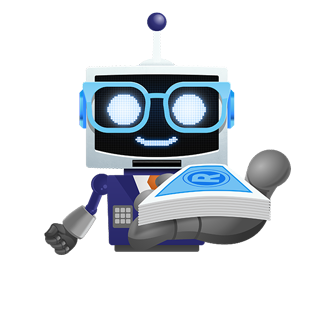 Apply for A

Personal Loan
We use artificial intelligence to match the best loan provider with your profile!
Get a Loan