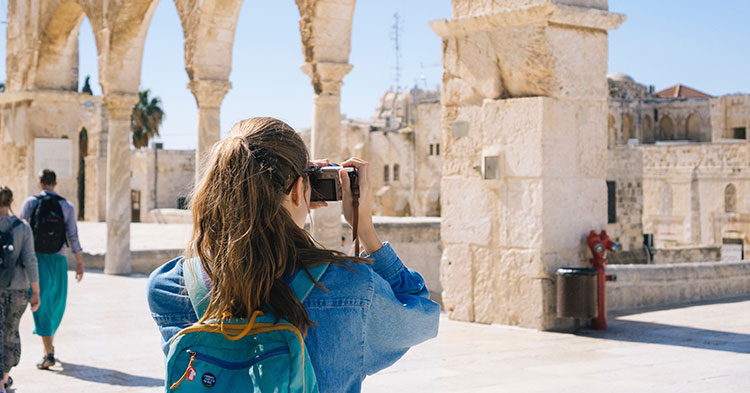 6 tips to follow when travelling on a budget
It's all very well being young and carefree with plans to travel the world, but as a young and carefree individual, you probably don't have heaps of money coming into your bank account every month, which means your dreams of travelling the world are slightly more complicated.
We fully support having new experiences, especially when you are young, which is why we have put together a list of tips to follow when you are travelling on a budget.
1. Create a budget
Before you even consider travelling, you need to sit down and create a budget. We have spoken about budgeting before but this time in your list of possible expenses you will write "holiday specific" items such as flights, accommodation, spending money etc. With a specific budget in mind you can now start researching to where you will be travelling. You can also start putting money aside every month so that you have a little extra spending money.
2. Opt for a B&B or hostel
Your hotel is where you will be spending the least amount of time so there is no point in spending a huge amount of money on a lavish hotel. Staying in B&Bs, hostels and even self-catering apartments will help save you a huge chunk of Rands. However, you need to do you research when picking a place to stay, especially if you are opting for a hostel. Use sites such as TripAdvisor or booking.com to find your accommodation, as there will always be traveller reviews.
3. Travel off-season
There are certain countries and cities that only pique tourist attention at certain times of the year such as Spain in its summer months. During this time, airlines spike their ticket prices and restaurants and stores take full advantage of all the tourists. Rather book your holiday during the off-seasons to save money. And if you don't want to miss summer in Spain, consider going towards the end of the season as by then people will already be heading home. While places such as Paris, London and New York are popular all year round, you will find that they also have quieter months so try travel during these times.
4. Consider going on a planned tour
Organised and guided tours such as those provided by Contiki or Top Deck, can work out to be a cheaper option to organising the trip by yourself. Not only are certain meals and all accommodation included in the price, but you will also have the opportunity to meet new people and see things that you may not necessarily see if you travel alone. Companies such as Sta Travel can help you book your tours and often give student discounts.
5. Where possible use public transport
So you have landed at your destination of choice and you need to start making your way around. The cheapest choice is always going to be public transport. Private taxi drivers just love it when a tourist gets into their car because they can hike their prices without you even knowing. Also, many taxis work on a system where you pay per minute so if you are stuck in traffic, you can land up paying an exorbitant amount. While there are certain countries that may not have public transport systems, if there is a public transport option such as an underground or buses, rather travel this way. The pricing for public transport is generally a fixed price so you don't have to worry about being cheated.
6. Plan your meals
If you are staying in a self-catering apartment your food costs will be lower because you don't have to worry about eating at restaurants for every meal. You can buy food from the local store and keep it fresh in the fridge. If you are staying at a hotel and breakfast is included, eat a large breakfast so you wont need a big lunch. You can also always buy snacks that don't need to be refrigerated and keep them in your backpack.
MoneyShop
MoneyShop is SA's largest loan and insurance finding service, helping over 200,000 clients per month. Using artificial intelligence, we match the right lending, insurance and investment products to the right people at the right time.