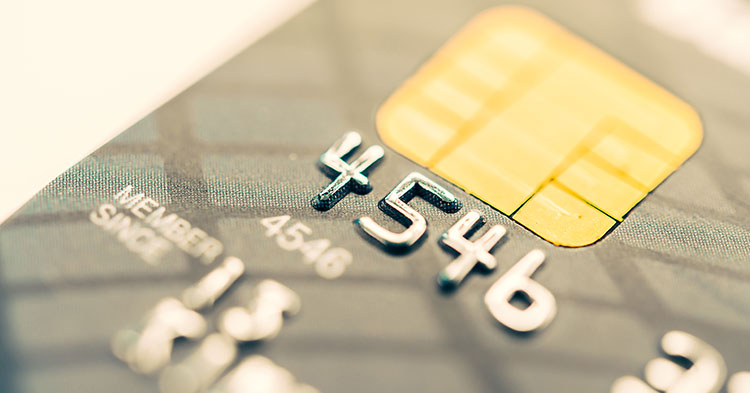 Banking rewards programmes 101: How to make the most of your rewards
At MoneyShop we're all about making your money work for you. What better way to do this than to make the most of your banking rewards programme membership? But before you contact your current bank to activate your membership, it's worth investigating which banking rewards programme offer you the most added benefits and value for money…
In this blog, we're investigating the four most prominent banking rewards programmes, namely Absa Rewards, eBucks from FNB, Ucount Rewards from Standard Bank as well as Nedbank's Greenbacks.
Once you've finished reading this article, you'll understand the differences between the various programmes, be familiar with how to earn and spend each of the programmes' rewards and know the different costing structures too. All of this info will put you in a good position to make an educated decision about how to make the most from your banking rewards programme.
Absa Rewards
What you need to know:
Unlike the other major banking rewards programmes, Absa Rewards offers you actual money back in your pocket.  No "virtual bucks" or points, but actual cash, for you to spend whenever and wherever you want.
The rewards programme works on a tier system. Each tier requires that you add extra products or services (such as Absa vehicle finance or an Absa personal loan) to your Absa portfolio. You also earn more rewards the higher the tier that you qualify for.
Earning Absa Rewards:
Absa have a seriously long list of Rewards partners and earning cash back is as simple as using your debit, cheque or credit card to pay for any purchases at any of these partner outlets
Earn up to 30% back every time you swipe or make online purchases and get additional discounts on the grounds of being a Rewards member when spending at IT Web, Bidvest Waltons, Media24, Clever Little Monkey, The Kid Zone, Zando, Eyewear SA, Sekonda, Knox, NetFlorist, Celestial Gift Experiences,  Run and Walk for Life, Camelot Spa, Mangwanani African Day Spa, Health Spas Guide, The Players Golf Club, Dischem, Weight Watchers, Hirschs, Cashbuild, Shop and Ship, Canon, Tiger Wheel & Tyre, McCarthy CallaCar, Anat, Ca-Cell, Europcar, African Pride Hotels, Kulula, MTBeds, Good Taste Travel, Bidvest Car Rental and even Sun International
All Absa Rewards members further earn 5% cash back every time they fill up at Sasol fuel stations, regardless of what tier they are on.
Redeeming or spending your Absa Rewards:
Checking the balance of your Rewards money is as simple as logging into your online banking.
Spend Absa Rewards by:
Redeeming your Rewards as cash (to be spent however you see fit)
Exchanging your Rewards for airtime online
Moving your extra Rewards money into your savings
Donating it to charity
What we love about the Absa Rewards programme:
In addition to the access to great deals that you would get as a Rewards member (which is pretty much standard across the various rewards programmes anyway), members of this programme get further "bonus benefits", including access to 24-hour emergency home assistance, a "lifestyle" concierge service and even access to a network of medical professionals as and when you need it.
Pricing:
Perhaps the simplest of all the banking rewards programmes, and also the most expensive, Absa Rewards' annual membership = R270 (broken down to R22,50 per month)
eBucks from FNB
What you need to know:
As the first banking rewards programme to be launched in SA (more than 15 years ago), eBucks is perhaps the most well known for the added value and extra benefits it offers members, especially since those who maximise the eBucks offering generally get a lot more value out of it than what it costs them in banking charges.
Much like the Absa Rewards programme, eBucks work on a tiered system. FNB Gold account holders find themselves on the lowest tier, earning between 0.15% and 3% back on shopping. This is followed by Premier account holders who earn between 0.3% and 4%. Next up are Private Clients, who earn 0.3% to 5% back. Private Wealth clients get the most bang back for their buck with between 0.3% and 6% back in eBucks.
Earning eBucks:
You earn eBucks every time you swipe your qualifying FNB card at Checkers, Checkers Hyper, Shoprite, Incredible Connection, Le Creuset, Cellini, Hifi Corp, Cape Union Mart, Tread + Miller, Old Khaki, Poetry and Keedo
Presenting your eBucks card when you buy at Makro, Arthur Kaplan, Dischem and Supa Quick will also earn you eBucks
Earn additional eBucks while shopping online – particularly if you buy at Zando, Yuppiechef.com, Superbalist.com, Takealot.com, Uber, Action Gear or My Smart Kid
Your subscription to Tracker also earns you eBucks
Other ways to earn eBucks include buying airtime or prepaid electricity, online Forex payments, shopping while you're overseas and filling up with fuel
Redeeming or spending eBucks:
You can use your eBucks to shop, travel, invest, purchase subscriptions and top up your prepaid airtime and electricity. There's an easy to use online store where you'll find everything from appliances to vouchers and even a ShowMax subscription service too.
Other ways to redeem eBucks include:
Invest your eBucks for a fixed 12-month investment term
Use your eBucks to purchase flights and hotel stays or arrange car rentals
Spend your eBucks in store at any of FNB's partner stores (check them out here)
What we love about the eBucks programme:
This is a big one… wait-for-it… Unlike all the other reward programmes, eBucks are FREE!
What's more, not only will your eBucks never expire, but you can also transfer some or all of your eBucks to a friend. Members further qualify for a broad range of discounts (of up to 40%).
Pricing:
Joining eBucks is totally free. No monthly or annual subscription – how cool is that?!
A balance inquiry via SMS = R 1.00
eBucks shop delivery fees = between R55 and R250 (depending on what you order of course)
UCount rewards from Standard Bank
What you need to know:
The 'new kid on the block', the UCount rewards programme was only launched in June 2013. Available to all Standard Bank customers using their personal debit, cheque or credit cards.
You earn points every time you swipe your rewards card before making a purchase, with every ten points earned equating to R1 in spending power.
Earning UCount points:
Earn up to 10% back on all your groceries when buying at Checkers, Checkers Hyper, Makro, Shoprite, Spar or Woolworths
You can even earn up to 5% back when you shop with any of the participating retailers (including Altech Autopage, Clicks, Coricraft, Fresh Stop, Incredible Connexion, KFC and Tiger Wheel & Tyre)
Get up to 1.5% back on anything else that you buy (that's right, anything!)
When you fill up at any Caltex, you get the equivalent of a whopping R1 per litre back in rewards points too
Redeeming or spending UCount points:
We've got to admit, the online UCount mall is pretty impressive! You'll find everything from car maintenance, garden and DIY goodies to adventure and travel, fashion and beauty and even gadgets too.
Redeem or spend points by:
Besides redeeming your points by making purchases through the online mall, you can also redeem your points when making purchases at any of their participating retailers

This is a simple as swiping your rewards card at the till, entering your pin and selecting to spend your rewards points on the purchase
What we love about the UCount programme:
Don't quite have enough points to purchase that special something you've had your eye on for a while?  With UCount that's no problem!  You can spend as much of your rewards points as you'd like and just settle the balance by paying the rest in-store.
Pricing:
Annual membership fee  = R240 (broken down to R20 payable monthly)
Re-joining fee = R35 once off
Replacing your card = R25 once off
Every time you check your point balance via SMS = R1
A delivery fee of online purchase of between R85 and R155 may also be applicable when shopping on Standard Bank's online UCount mall
Greenbacks rewards from Nedbank
What you need to know:
We wouldn't blame you if you didn't know that Nedbank has a rewards programme… In fact, it's perhaps the least marketed banking rewards programme of all. It is also the programme that is by far the most difficult to find information about. But that's why MoneyShop's here, right? To do the research and offer the insights for you…
Earning Greenbacks:
Every time you use your Nedbank cheque or credit card, you earn one point for every R5 you use on eligible card spend
If you are an American Express card holder, you'll get double the points on eligible card spend when swiping your American Express card instead (that's two Greenbacks for every R5 you spend)
It's important to keep "eligible card spend" in mind, because in Greenbacks' case, there is a lot of spending that will not in fact be "eligible" to accrue rewards. Like cash withdrawals, casino chip purchases, fuel purchases, finance and other card charges, fees or taxes levied by Nedbank or the government, the purchase of travellers cheques or other negotiable instruments, garage card transactions, budget account instalments and interest, insurance premiums and internet transfers or payments
Redeeming or spending Greenbacks:
Like Standard Bank, Nedbank offers is Greenback reward programme members a pretty cool online mall to spend your Greenbacks on directly. From flowers to brandy and, wait-for-it Mother's Day gifts too, finding ways to spend your Greenbacks online won't be a problem.
Feel like painting the town red? Or perhaps you simply want to visit your local mall instead? Either way, you can redeem your Greenbacks anywhere that accepts an American Express card.
Lastly, even though you won't be earning Greenbacks when you pay for fuel, you will at least be able to redeem your Greenbacks next time you stop to fill up.
What we love about the Greenback rewards programme:
As long as you keep your account active, Greenbacks don't expire (e-v-e-r)
You can help out a friend in need by transferring your Greenbacks to another Nedbank Greenbacks account absolutely free
Topping up your account with additional Nedbank Greenbacks is easy too!  At a cost of R0.04 each, all you have to do is buy a minimum of 1000/R40 Greenbacks at a time
Pricing:
Annual membership fee = R204 (broken down to R17 payable monthly)
Replacing your card = R30 once off
Getting a supplementary card = R35 once off
Cash withdrawal fee = R4.00 plus R1.32 per R100 or part thereof
All and all, your unique financial profile and monthly spendings will dictate which of these banking rewards programmes will offer you the most value. Before signing up, be sure to ask your bank how the programme works and if they have any helpful tips regarding maximising your returns.
MoneyShop
MoneyShop is SA's largest loan and insurance finding service, helping over 200,000 clients per month. Using artificial intelligence, we match the right lending, insurance and investment products to the right people at the right time.