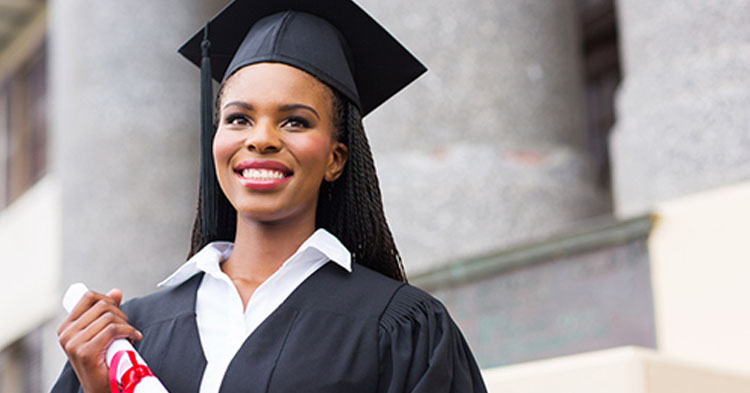 A foolproof guide to paying for tertiary studies
With the recent riots across South African universities about fees for next year, it is clear that the costs of tertiary education is causing tension across South Africa. Lack of adequate funding for students is by no means a new issue and it seems that it is here to stay, at least for the foreseeable future.
So what is the best way to work around it?
The first step to making sure that there are sufficient funds available for you, your child or your family member to pursue a tertiary education is to educate yourself about the funding options available. While step two would be to plan how you will secure the money you need.
Here are three possible ways that you can get together the money needed for further education:
1)     Education policies
It is said that there is no greater gift that the gift of education. A smart way to get the money together to give such a life-changing gift is by taking out an education policy from a professional financial services provider.
These policies are designed to allow you to contribute small amounts of money monthly toward the future education of your child or family member, which will pay out in either a lump sum or monthly benefits (depending on which type of education policy product you choose).
Education policies are not just for tertiary education either. You can decide whether you would like to use the money for primary and secondary education as well.
2)     Loans, grants and bursaries
While education policies are an excellent way to ensure that there is sufficient funding for education, it is something that has to be planned for and taken out long in advance of the beneficiary actually starting their studies. Unfortunately, many of us are not lucky enough to have parents or family who have taken out such policies or spent years saving for our education.
Luckily there are a host of other avenues you can explore to get access to funding for education, such as getting a student grant from the institution where you want to study. Then there is also the option of applying for scholarships through corporate companies or trying to get a bursary based on academic excellence (or financial need) from the South African government via the National Student Financial Aid Scheme.
Most banks also offer student loans. These loans can cover anything from the course itself, through to the student accommodation and the cost of the textbooks that you may require. It will prove helpful to do some research and apply at a couple of different loan providers, such as Eduloan and some of the banks. If you apply at more than one institution you have a greater chance of success and it also enables you to choose the best repayment rate if you are offered more than one loan.
3)     Friends, family and fools
Another way to get the funds together could be by approaching people that you know. It could be helpful to ask more than one person to make a contribution or to lent you some money. The more people you ask, the less each person has to give and the more likely it is that they will help you.
Getting money this way might also mean that you get the money at a lower interest rate, or that your friends, family and other funders give you a little bit more leeway when it comes to the period in which the loan has to be repaid.
Ultimately, it is important to remember that there is nothing shameful about not having all of the money that you might need to get yourself or a loved-one a dream education. That is why grants, bursaries and student loans exist – to help you raise the funds. Make sure that you carefully examine all your options and take the opportunity that will benefit you the most while costing you the least.