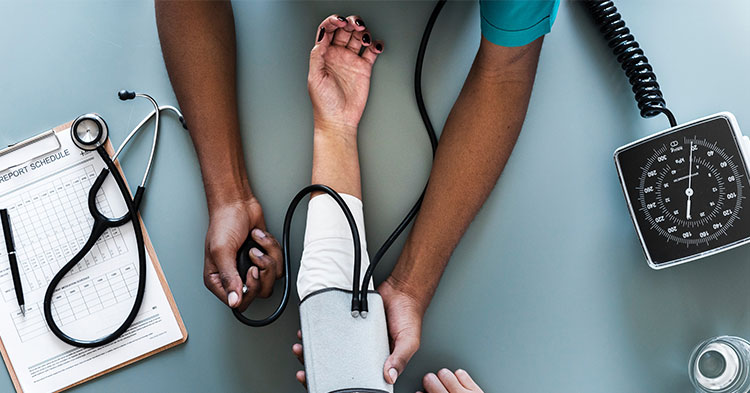 No life insurance without medical exam
When you apply for a life insurance policy, you will probably be required to undergo a medical exam. Although this exam is mostly performed at the insurers' expense, it does not lessen the anxiety experienced by clients who must undergo it. Knowing the reason and the types of tests conducted during the exam can help put your mind at rest.  Schalk Malan, CEO of BrightRock, explains the importance of a medical exam when applying for life insurance.
Why do life insurance companies conduct a medical exam?
"Life insurance companies conduct medical exams to know your health and lifestyle details. This enables them to assess the level of risk that you pose, something that varies from person to person," says Malan.
Based on your risk profile, your insurer may offer you different terms – for example, a premium loading if you're a smoker or an exclusion if you participate in a dangerous hobby. If you're in good health, you are likely to qualify for standard rates.
Some insurance companies might not require a medical exam upfront but require medical testing or request medical reports in the event of any claims on your policy.
"While this approach might seem convenient at first, it does not always serve in policyholders' best interests as complicated terms and conditions might be applied to these policies when you claim," adds Malan.
What are some of those tests?
"The most common tests involve HIV and cotinine screening to establish whether you are a smoker or not. You might also undergo random blood sugar and random cholesterol testing, and your blood pressure will be measured," says Malan.
The insurer might also want to determine the following:
Hemoglobin A1C, fructosamine and glucose levels (as an indicator of whether you may have diabetes).
Creatinine, microalbuminuria and proteins (to identify kidney disease).
The medical professional might also measure your height and weight to determine your BMI, which is one of the most common indicators of risk.
Where are the tests conducted?
The tests are either conducted through a nurse visit at a place of your choice (your home or office), or at a medical professional (your GP, or a designated medical professional in the insurer's network of service providers).
All of this depends on the insurer you are signing up for and the type of tests you require.
What happens when the results are positive?
Testing positive for any illnesses or conditions does not necessarily mean you won't qualify for any cover.
"Exclusions might be applied for conditions that are picked up during the testing. The insurer might also indicate that the condition will be reviewed after a specified time to see if it has improved or subsided. If there is an improvement, the insurer might review the exclusion," says Malan.
In instances where an increased risk is picked up for a specific illness or condition, but no exclusion is applied, the insurer might still provide cover for it, provided certain requirements are met.
What are some of the questions that a client can expect when they get underwritten?
Some of the most common questions include the following:
Have you used any tobacco products over the past 12 months?
Do you have any disorders of the heart, e.g. heart murmur, chest pain or had a heart attack?
Do you have or have you had any respiratory or lung trouble, like asthma, bronchitis or a persistent cough?
Do you have or have you ever had any stomach, bowel, kidney, bladder, liver or pancreatic trouble?
Do you have or have you ever had any disorders of the nervous system, e.g. epilepsy, stroke or multiple sclerosis?
Do you have or have you had any disorders of the skin, muscles, bones and joints, e.g. arthritis, back problems or gout?
Do you have or have you ever had any episodes of depression, anxiety or stress?
Do you have or have you ever had any condition requiring treatment or medication, e.g. high blood pressure, diabetes or raised cholesterol?
Have you ever had any counselling, medical advice or investigation, e.g. blood test or treatment, other than for insurance purposes or company sponsored testing in connection with HIV/AIDS?
Have you ever been diagnosed with or been treated for any cancer, leukaemia, growth or tumour?
Have you ever had any illness or any medical or surgical device or treatment other than already stated, e.g. operations, accidents or hospitalisation?
Until next time,
The MoneyShop.co.za Team