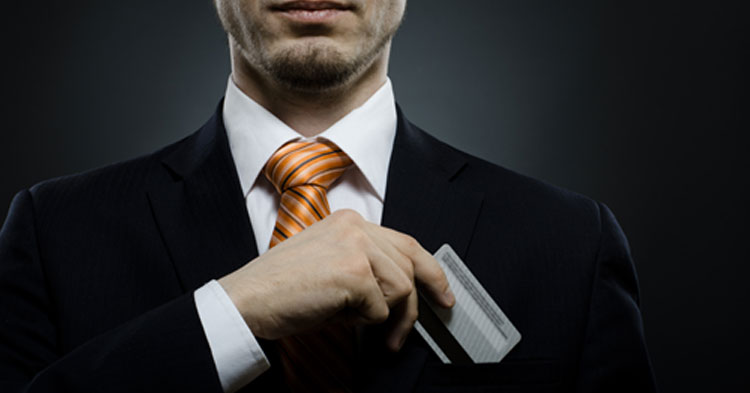 Keep your credit card safe on Black Friday!
Black Friday will come and go, but the debt that you will incur will haunt for some time.
It's that time of the year again where we're going to see masses flocking to the stores for special deals. Buying items at discounted prices is great but using your credit card can have more disadvantages than you bargained for.
According to Tanya Haffern, a wealth coach, swiping your credit card gives you the illusion of having money, and can also open you up to potential fraud if you are buying online.
"Credit cards give the perception of access to lots of cash and tricks your brain into thinking that you can splurge on sales," says Haffern.
"In the hysteria of Black Friday, you might also put your details into an unsecured website and end up being scammed," she adds.
She says that if you spend too much on Black Friday and can't pay it off, you run the risk of damaging your credit rating.
"Using a credit card makes it harder to stay on track with your budget. If you use cash or a debit card, you simply cannot spend more cash than you have," says Haffern.
So how do you keep your credit card in check?
According to Carla Oberholzer, debt adviser from DebtSafe and Haffern, these are the steps you need to follow to avoid using your credit card this Black Friday:
Remind yourself beforehand of the consequences of overspending when using your credit card. A credit card has high interest rates after a 50/55-day-period.
Do your research beforehand and know exactly when you are really getting a good deal. Be certain that  you will indeed be able to pay your credit card debt off as soon as possible.
Avoid taking your credit card to the shops and instead have an envelope with the exact "Black Friday"-money you can spend with you.
Make sure you know what the interest rate is on your credit card. If you have more than one, do the research on all of them. Use the credit card with the lowest interest.
Only spend what you can afford. Don't think of the credit card limit as a target! Spend wisely and make sure you don't overextend yourself.
"When a credit card is being used for 'consumerist spending' – it is indeed not a very money-savvy way to use it – 'just to buy because you think you can'," says Oberholzer.
She says if you max out your credit card – you may need to pay a penalty fee.
Haffern adds that you should not buy anything you cannot pay off at the end of the month.
"Don't be tempted to binge buy on Black Friday and Cyber Monday. If you really love something, use cash as this will prevent you from making impulse purchases," she says.
This article has been prepared for information purposes only and it does not constitute legal, financial, or medical advice. The publication, journalist, and companies or individuals providing commentary cannot be held liable in any way. Readers are advised to seek legal, financial, or medical advice where appropriate.