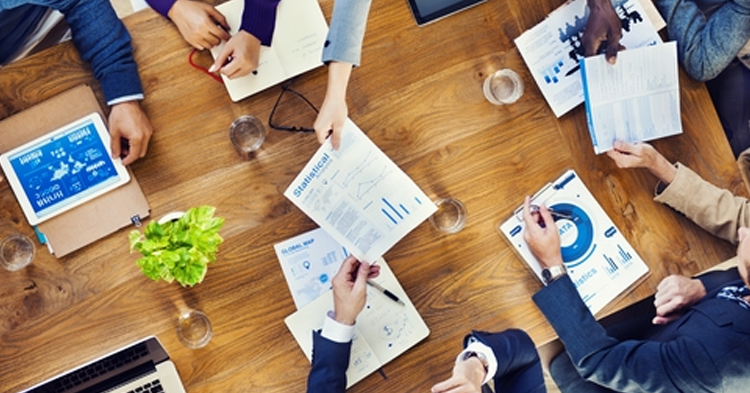 Sometimes experience is worth more than the bucks in your bank
In modern day society there is so much pressure to work hard and be successful as we keep our bank accounts bubbling over with money in order to survive the ever-increasing cost of living. However, when it comes time to go job hunting, companies tell you that they can't hire you because you don't have enough experience. But how are you to get the ever-elusive experience if no one is willing to give it to you? This vicious cycle can be extremely frustrating: you need to live so you need money, in order to get that money you need to work, but no one wants to give you the chance to gain experience to get a job.
That is why our advice to you is to start getting experience as young as possible. In South Africa you are allowed to start working at the age of 16, so we urge you to make the most of your school and university holidays and get a job.
Become an intern
Many university courses require you to do some type of internship, vacation work or community service in order to pass each year. Even though you may not enjoy the thought of having to work during your holidays – I mean everyone would prefer to laze around the pool all day – this experience will be 100% beneficial to you when you are trying to find a job after you have graduated.
While having that important piece of paper saying you have a matric or tertiary qualification, is an important factor in finding a job, having sufficient experience can bump you up one or two notches in the candidate pool. Even if the course you are studying does not require work experience, be pro-active and reach out to organisations to see if you can land an internship.
Some other benefits of doing an internship include:
Gaining valuable work experience
Having an edge in the job market
Easier transition into the "real world" of full time work
Finding out if you are in actual fact going into an industry that you will enjoy
Making valuable connections in your field of work that may come in handy later in your career
Gaining confidence in yourself and your working ability
Other working alternatives
Sometimes companies will only hire you for an internship if you have already completed your education, or if you are studying and college or university , however there are other options available to you:
Waitressing
Retail assistant
Receptionist
Aupair
Tutor etc.
Even if you are not working in the industry of your choice, any bit of experience helps. Companies like to see that you have the initiative to take action and work – this is part of the journey in landing that dream job.
What about compensation?
Not all internships are paid, and the ones that are, usually offer a tiny amount of money each month to help cover transport and essential costs. Don't let this be off putting to you, as the title of this blog says, sometimes life isn't always about the money. You need to work hard in order to get to the place that you want to be. If this means gaining 2-3 months of solid experience doing an unpaid internship, then so be it. Just think about all the future doors you are opening for yourself.