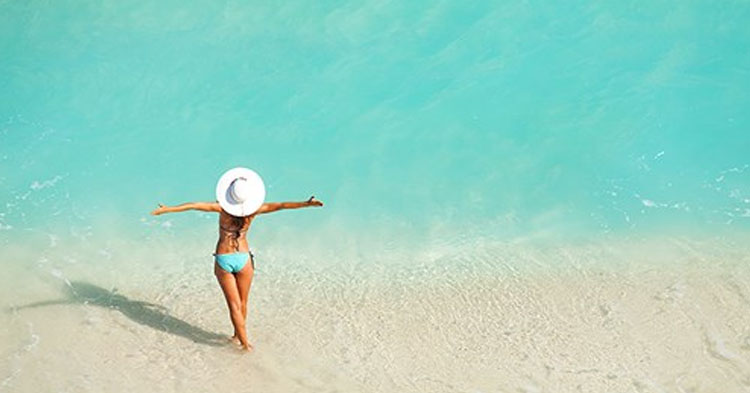 If you plan right, you can still get away this summer holiday
With November already upon us, it may have dawned on you that there is one working month left of the year, which means that it is almost time for your much needed, end of year holiday. However, in saying this, many of you may have gotten so caught up in the rush of the year that you have forgotten to plan your summer holiday.
Have no fear fellow friends, because if you plan right you can still get away this summer holiday and this is how.
Step 1: money, money, money
First and foremost you need to figure out how much money you have to spend because you can't plan a holiday with money that you don't have. Hopefully, you have been budgeting wisely throughout the year so you have a little bit extra cash stashed away for an epic summer holiday. Don't forget that when booking your holiday, you should choose dates that coincide with your office closing dates so that you won't have to take unpaid leave.
Step 2: destination decisions
Okay, so you know how much money you have to spend, but do you know where you want to go? Do you want to swoon on the beach for a week in Mauritius, or would you prefer to spend a few nights with some of South Africa's Big 5 keeping you company? Or maybe you are looking for somewhere away from all the rush and buzz so that you can spend quality time with your loved ones. Whatever your desires may be for your summer break, you need to pick a destination.
Step 3: land, air or sea
How will you be travelling – car, airplane or ship? Obviously this is all dependent on which destination you have picked as well as what your budget allows for. But if you have options, don't forget to take into account the cost and time implications for the rest of your break.
Step 4: packing perfectly
From flights to accommodation, everything is booked and your holiday is around the corner but are you equipped with everything you need to make packing easy as possible? Seeing as you are going on a summer holiday, you don't need to take many items of clothing, a couple of pairs of shorts, dresses and tops will be perfect but don't forget your cozzies and especially your sunscreen and hat!
* And finally to make things much easier for you, we have put together a list of some top websites that can help make your decision easier:
MoneyShop
MoneyShop is SA's largest loan and insurance finding service, helping over 200,000 clients per month. Using artificial intelligence, we match the right lending, insurance and investment products to the right people at the right time.